Liberty University's new School of Business building offers a prestigious addition to the campus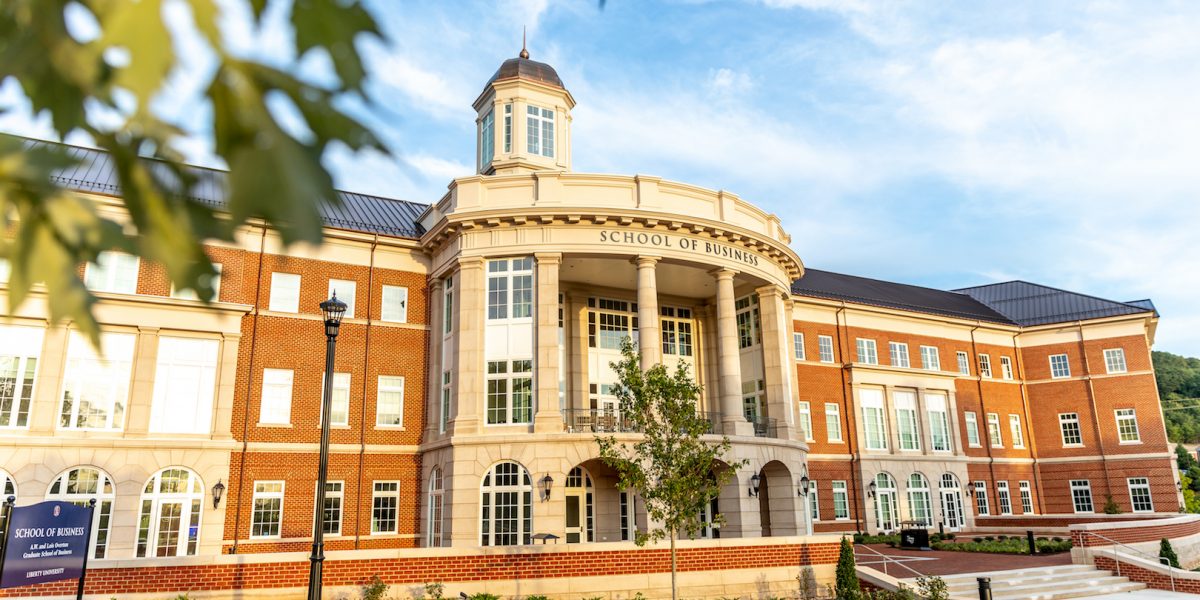 Campus has witnessed the steady construction of the new School of Business since the fall of 2017. Last week, students filled the freshly painted halls for the first set of classes to be held in the $33 million structure.
"We are just pinching ourselves with excitement," School of Business Dean David Brat said. "The biggest thing is we get all of our faculty together in one building now and we get to see the students face to face."
The new facility will serve as a home base for the 152 programs within the School of Business as well as the faculty and staff within the Sports Management and Cybersecurity programs joining the school.
Several of the new features the building offers integrate technology into the classroom, including a BB&T Trading Room, 12 Bloomberg Terminal computers, a SIM Data Center for simulated hacking and telepresence technology, according to Professor Melanie Hicks.
"Students will see the collaborations among the different aspects of business, how we as professors are able to come together, and so the students are the reciprocal of that," Hicks said. "Hopefully the students will be able to see our passion and we will be able to elevate their education as well."
Construction crews wrap-ped up the final touches to the exterior a week before classes started. A ribbon-cutting ceremony on Sept. 25 will mark the official opening.
Construction of the building ran into several setbacks, such as rainy weather and a strong economy, which created a growing construction boom, according to Vice President of Major Construction Dan Deter.
Versatility was another goal for the new School of Business.
"I always look at these hiccups as an opportunity to succeed," Deter said. "We've got it set up to keep (the building) evolving and the business program flourishing."
This semester, the School of Business will host a wide range of renowned speakers, including the director of the World Bank, the head of NASA, Presidential Medal of Freedom recipient Arthur Laffer, U.S. Rep. Warren Davidson of Ohio and a line of CEOs through their new telepresence technology.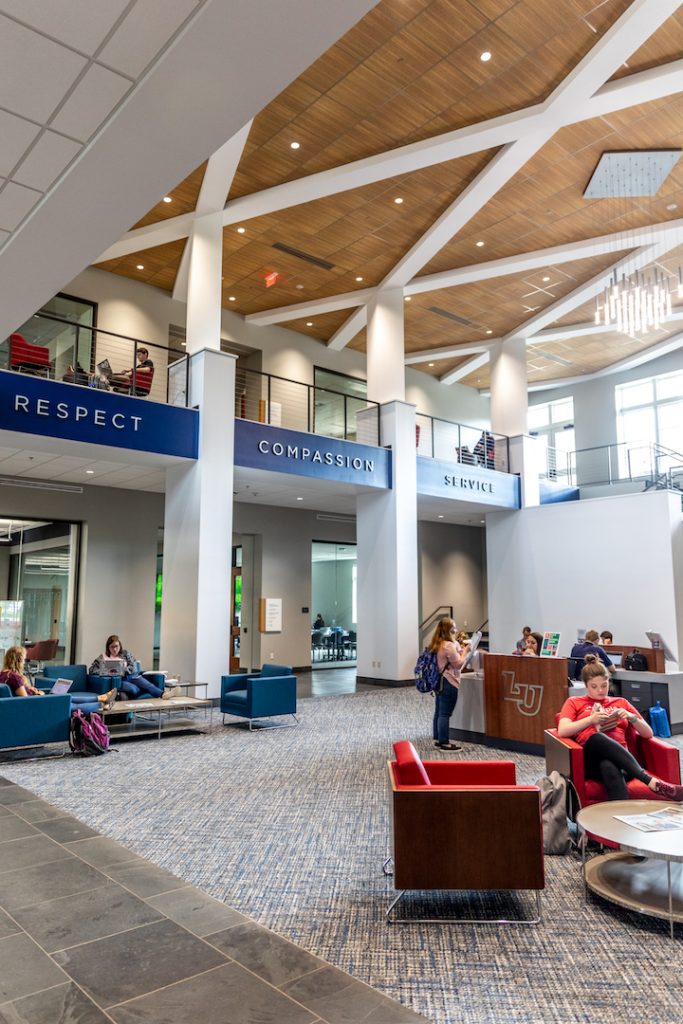 "We all want to follow the Falwells' vision to be a nationally recognized school and to keep promoting excellence," Brat said. "The School of Business is a key centerpiece for Liberty University with our entrepreneurship program extending to all majors. The most important key responsibility is to prepare students with the skills they will need for post-grad life and this building makes it possible."
For more information on the School of Business, visit their Facebook page where a variety of clubs and graduate programs are available to all majors or check out their Back to School Bash on Sept. 5 from 3-6 p.m. in the lobby of the School of Business.