Experts give Liberty University students advice on how to better study habits this semester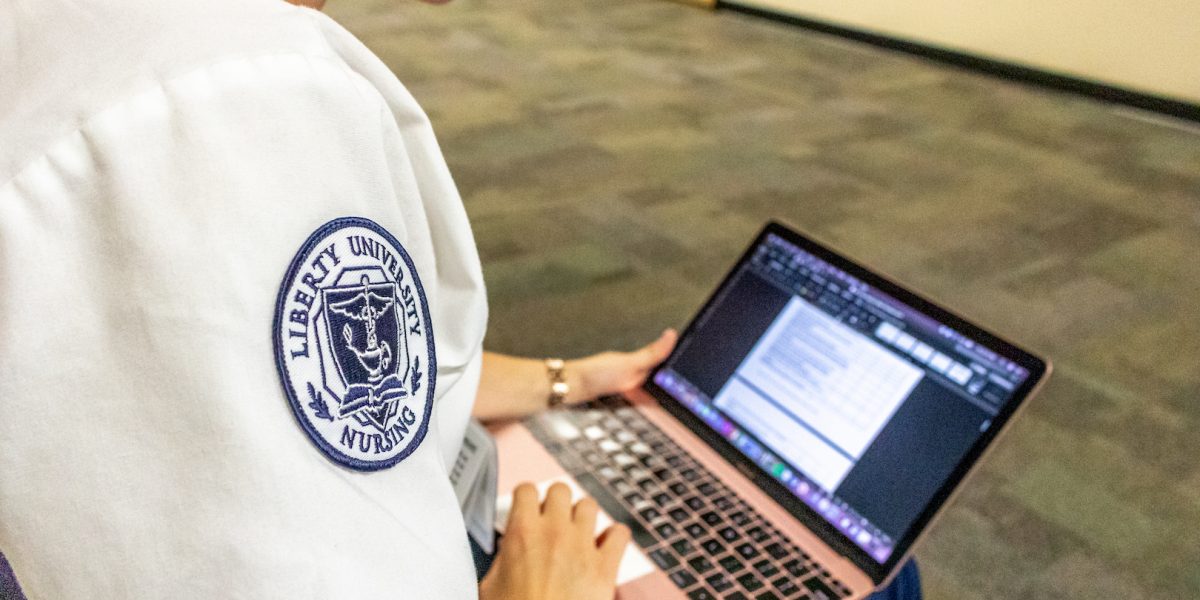 The month of August confuses everyone: the first half is dominated by final trips to the beach and backyard cookouts, and the second by alarm clocks and syllabi. As September closes, a student bound for academic success will need to shift his or her attention from poolside daydreams to a studying game plan.
For many students, this shift does not come easily. But with a bit of simple guidance from a few experts, a daunting new school year for incoming college freshmen or even returning upperclassmen can become their best school year yet.
Here are four things to consider when establishing a plan for study success:
(R)esources
Rebecca Fruetel, a graduate from the School of Business and a former student worker for Liberty University's College of Applied Studies and Academic Success (CASAS), highly recommends taking advantage of the resources offered by CASAS, such as the Undergraduate Writing Center.
"I think a lot of people are hesitant to 'humble themselves' in a sense and ask for that help, but I don't know anyone who regrets using (the Undergraduate Writing Center)," Fruetel said.
Students can make 45-minute appointments with writing tutors for one-on-one assistance in essay planning, formatting and citation questions and even just a final review before submitting a paper.
Students can make appointments with the Undergraduate Writing Center online from the CASAS home page.
A second resource that Fruetel recommends is the massive online database of academic articles and journals at the Jerry Falwell Library, a resource exclusive to Liberty students.
"(This resource) made all the research I did in college such a breeze," Fruetel says.
Multiple databases are compiled into one search engine to provide thousands of credible academic sources for an entered topic. The Jerry Falwell Library website can be accessed from anywhere with a student login and is a resource exclusively offered to Liberty University students.
(A)tmosphere
A quiet location significantly improves students' performances. Some students study most efficiently in quiet, distraction-free environments. Others succeed in bustling environments with plenty of background noise.
"Being around people, even if I don't know them, holds me slightly more accountable than if I were studying on my own," Fruetel said.
Clifford Stumme, the director of the Department of Interdisciplinary Studies, suggests that students analyze their own strengths and weaknesses to find the perfect study space.
"Observe your own study habits and self-reflect every once in a while," Stumme said. "Figure out what's distracting you or overwhelming you."
(M)ethods
Naturally, the way a student chooses to study determines the effectiveness of that time and effort. In Stumme's experience, limiting social distractions is one of the best ways to ensure a productive study session.
"Put your phone on airplane mode and sign out of social media," Stumme said. "I'm not saying social media is the only problem out there, but for me personally, I can't do quality, high-level work when my attention is constantly being pulled away."
Students can also place their phone screen down on a table, or in a different room altogether, to keep these distractions at a minimum. 
Reviewing information learned in class helps to keep concepts fresh, according to Fruetel.
"For big tests, I would recopy my notes to help me study," Fruetel explains. "Flash cards or just (reading) the same page over and over again got too monotonous for me and I would lose focus. I find that writing notes ingrains (the information) in my mind more since I actually have to think about what I'm looking at . . . rather than just scanning pages."
(P)lan
Possibly the most influential consideration is an organized plan to accomplish needs according to their level of importance. Stumme suggests putting the hardest things at the top of a to-do list to make the most of available time.
"If you tell yourself that responding to emails, taking care of messages, picking the perfect font or any number of little things are important enough to be done first, they are all you will get done during that session," Stumme said. "Do the biggest, hardest thing first, and then take care of those things (most of which honestly aren't urgent)."
Sometimes, though, the hardest things on a to-do list are the most difficult ones to begin. These tasks can feel so hard to finish that deciding which piece of the puzzle to pick up first is a project in itself.
"If something feels overwhelming, first plan it out, and then commit to doing it for just five minutes," Stumme said. "Anyone can do anything for five minutes, right? The trick is that the easiest thing to do is the thing you're doing right now."
More often than not, the most challenging part of an assignment is starting it. Once a plan and a commitment are made and the first step of action is taken, then the second and third steps come more easily. If the plan is implemented in an appropriate time frame and followed correctly, the project will get completed, maybe even with time to spare.
"Every successful effort or operation comes down to good planning," Stumme said. "If you wait until the last minute, you can't plan. You just have to do, so you've hurt your chances of success and even completion. Plan ahead. Plan ahead. Plan ahead."
Facing challenges of a new year can be intimidating. But with the proper tools, planning and a little personalization, students can create a study plan that will get their year off to a good start.