Liberty University's advertising team dominates at American Advertising Federation District Championship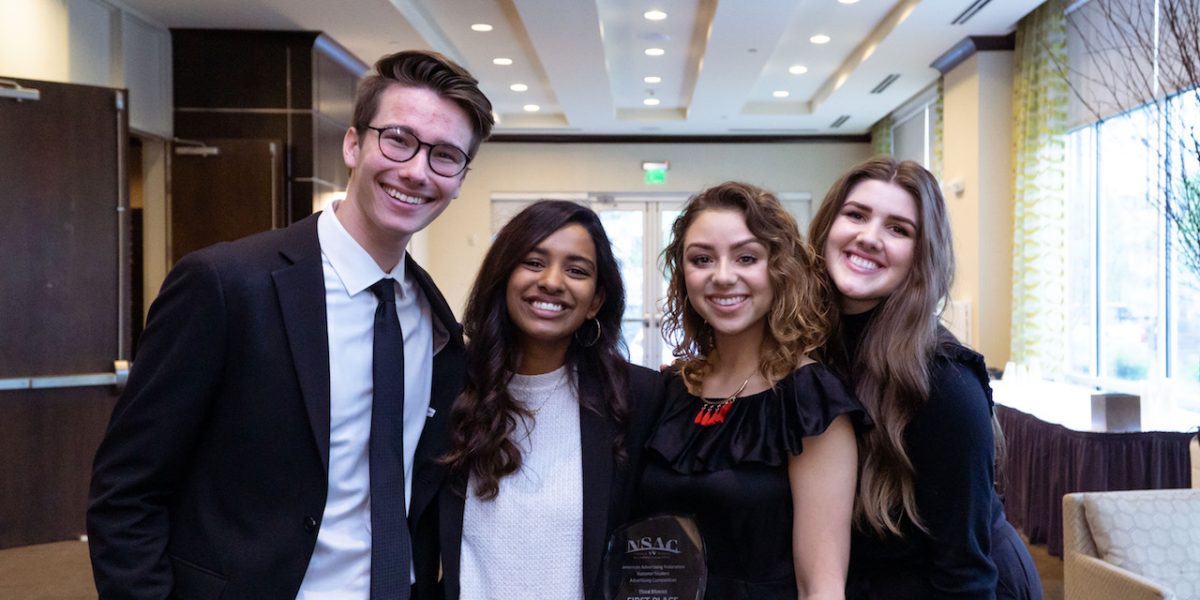 Liberty University's advertising team dominated the field at the American Advertising Federation District Championship in Raleigh, North Carolina. The ad team became the District Three champions April 13, beating top schools, including University of Virginia, Clemson University and University of North Carolina.
The team spent eight months researching and developing an integrated marketing campaign for their client, Wienerschnitzel, a fast food hot dog company.
Research team member Emily Reidy said the team became more like family through the tears and the multiple all-nighters they pulled. The preparation culminated with the night they submitted their final pitch for competition.
"(The night we submitted our pitch) was just chaos, but good chaos," Reidy said.
Faculty advisor Dr. Kristen Hark said the competition prepares students for the work force.
"(The School of Communication and Digital Content) work(s) really hard to give our students hands-on experience," Hark said. "The (ad team) literally got to do that. …This win gave them a real sense of clarity that the work they do is absolutely ready for the marketplace and they're going to kill it. They won't be mediocre entry-level employees. They'll be really good."
Hark said each team member knows their roles well. She attributes much of the team's success to the hard work of Caitlyn Richard, the ad team graduate student assistant.
The ad team will advance to nationals in June, if they qualify during a question-and-answer section with the judges. Hark is hopeful that they will progress.
"I don't see any gaps in what we've done," Hark said. "That for us (means) that we could actually make it to semi-finals and then nationals."