Liberty University Students to hear VP Pence, Dr. Vines at Commencement
Liberty University will host its 46th Commencement exercise May 10-11. Vice President Mike Pence will address the class of 2019 graduates at the Commencement ceremony May 11 at 10 a.m.
Dr. Jerry Vines will give the Baccalaureate address at 6 p.m. Friday, May 10 in the Vines Center. Vice President Pence will address the largest Commencement in school history Saturday, May 11 at Williams Stadium.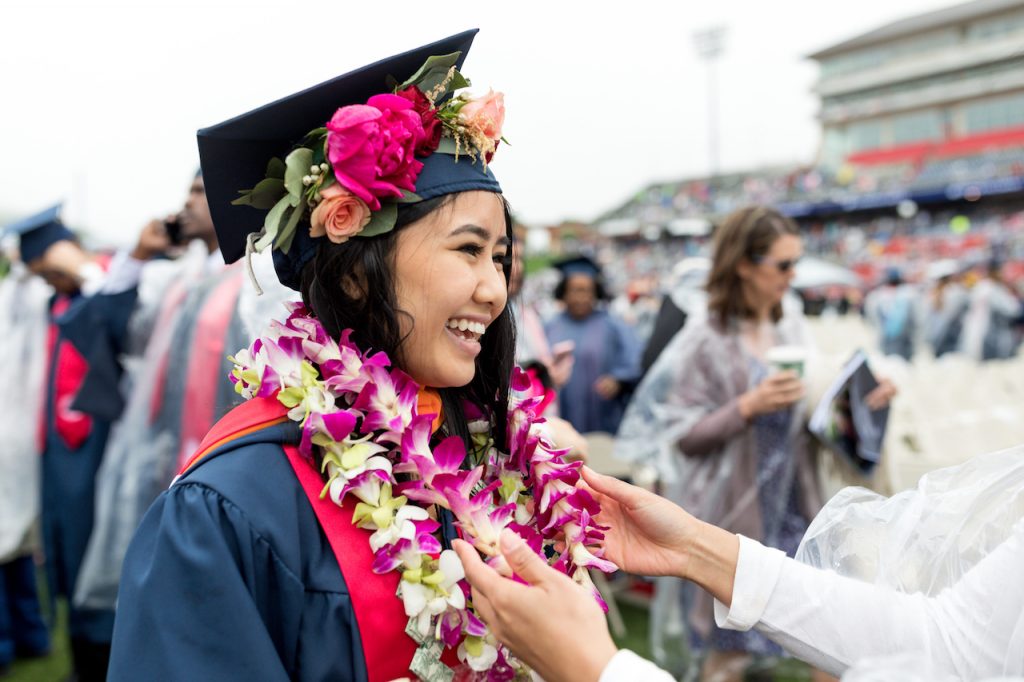 Graduation Prep
On Friday afternoon, graduates need to check in for Commencement from 8:30 a.m.-4:30 p.m. at the LaHaye Student Union. There they will receive specific graduation information as well as pick up name cards and honor cords.
On May 11, gates will open at 6 a.m. for attendees to enter Williams Stadium. Graduates will need to line up at the Osbourne Stadium at 7:30 a.m. The Graduate processional will begin at 8 a.m. before the Commencement ceremony starts at 10 a.m.
Graduation Stats
The top countries represented by Liberty graduates are the United States, Canada, Korea, China, Nigeria, Vietnam, Germany, Japan, Bahamas and Jamaica. Interdisciplinary studies, business, psychology, human services counseling and masters of business administration will be the largest majors of the class of 2019.
More Information
Information about parking, disability accommodation and security can currently be found at liberty.edu/commencement. In the chance of inclement weather, check liberty.edu/commencement for the inclement weather policy, which will be posted Friday, May 10.