People travel from around the country for the March for Life rally

Friday, January 18, hundreds of thousands of demonstrators from around the country ascended upon the National Mall and headed to the Supreme Court as a part of the world's largest human rights demonstration — the March for Life.
The March for Life began in 1974 — the year following the Supreme Court's decision of Roe v. Wade, which legalized abortions in the United States. Since 1973, over 60 million pregnancies have been terminated, according to the Guttmacher Institute, a pro-choice institution.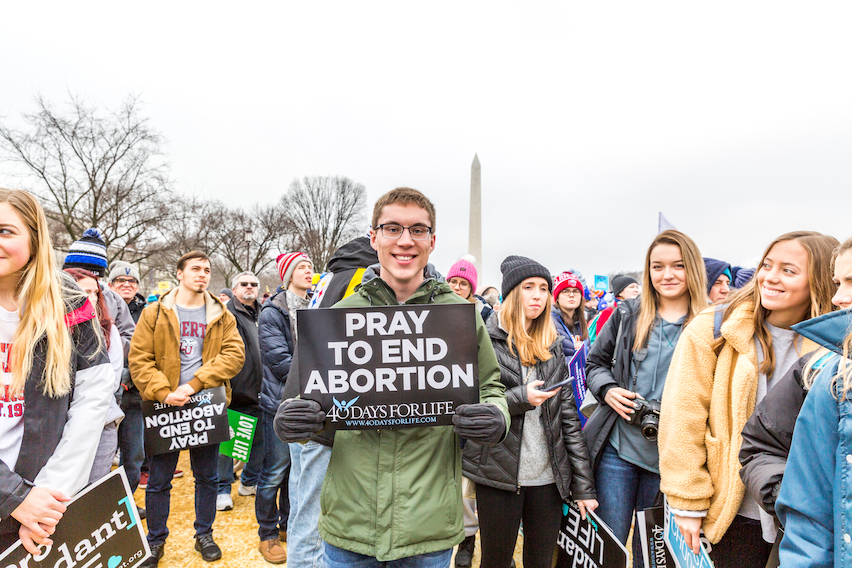 There was no official count of how many demonstrators attended the rally or marched to the Supreme Court. Marchers heard from artists and speakers like Sidewalk Prophets, Ben Shapiro, Representative Katrina Jackson (D-LA) and Dr. Alveda King, who closed the rally with prayer.
"Just this week, Canadian President Justin Trudeau said pro-lifers were not in line with where we are in a society. Well you know what? Maybe they are right. … Perhaps we are out of line with the rest of society, to which I say, 'Good.' So were the abolitionists, so were the civil rights marchers, so were the martyrs in Rome and the Jews in Egypt," Shapiro said.
Shapiro listed ways that he sees the world moving away from pro-life ideologies, which included his disappointment in the Republican Party for not fighting harder for anti-abortion policies.
"Righteousness doesn't have to be popular, it just has to be righteous," Shapiro said.
Vice-President Mike Pence and Second Lady Karen Pence made a surprise appearance and brought along a video message from President Donald Trump.
"We're the Pences, and we're pro-life," Mike Pence said.
After the rally, the protestors marched east on Constitution Avenue toward the Capitol, until they reached their final destination, the Supreme Court.
Liberty's pro-life club, Lifeline, partnered with LU Send and bused 76 Liberty students to the march. More Liberty students drove separately and joined the march. Lifeline is spearheaded by club president Kyle Eisenhuth.
"The march is important to me because it reminds me of all the people, all around the country, (who are) passionate about bringing about the end of abortion," Eisenhuth said. "I attend the March for Life with the hope that my children and grandchildren won't have to march against abortion."
Eisenhuth became involved in the pro-life movement in high school.
"I was shocked that our country allowed (abortion)," Eisenhuth said. "So, I literally Googled, 'How can a high schooler be pro-life?' This led me to Students for Life. They walked me through the process of starting a pro-life group at my high school, and I've been involved ever since."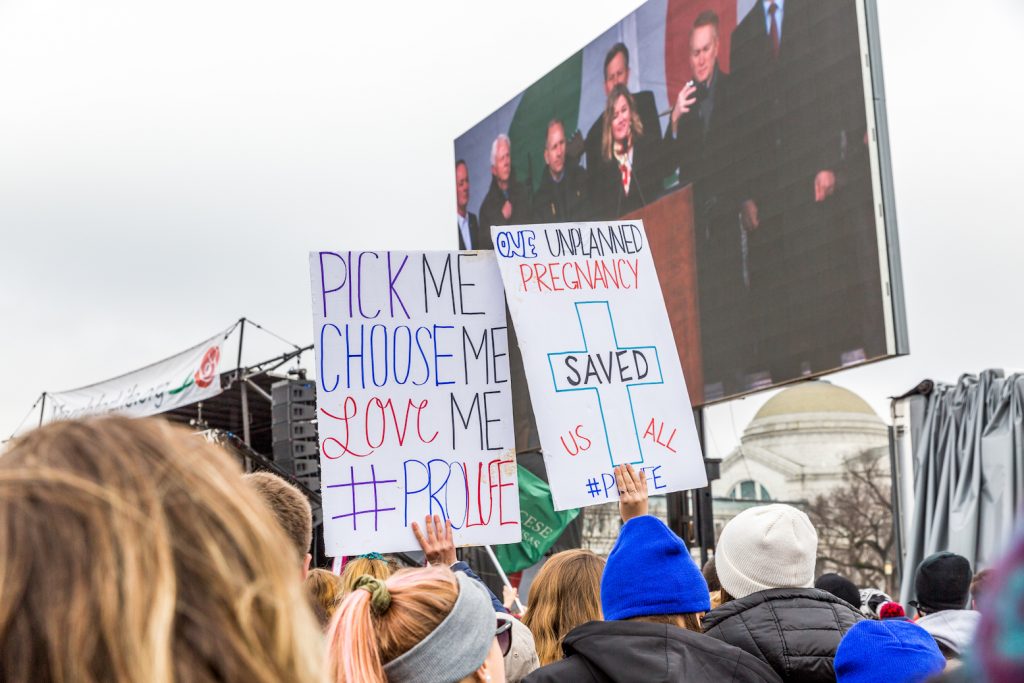 Gabriella Moreno, who is a part of Lifeline, attended the event and said she felt empowered by the other marchers.
"I was at peace once I left the march. … Even though it was not covered by media, the entire march itself was made up of so many peaceful groups," Moreno said. "That has taught me what a true stance is all about: peace, love and compassion."
The theme for the March for Life rally was "Unique from day one: pro-life is pro-science," which advocated the idea that pro-life efforts align with scientific research. The rally also highlighted those who used to work at abortion clinics and then converted to the pro-life movement.
"My involvement in the pro-life movement has caused me to become more compassionate. No one gets an abortion because they are an evil person. No one works at an abortion clinic because they want to kill children," Eisenhuth said. "These are both people who are often in difficult times in life and do what they think is best for them at the time. It is our job to love people until they realize the value of human life."
Eisenhuth said he has had to find fresh ways to fight for the anti-abortion movement.
"My hope is that abortion will one day be unthinkable. Our goal is not to make abortion illegal. Instead, we want abortion to stop being a thing," Eisenhuth said. "I think the pro-life movement wins when everyone agrees abortion is wrong."
Liberty students who want to get involved with Liberty's anti-abortion club, Lifeline, can go to http://www.facebook.com/LULifeline/ to learn about upcoming events and connect with club members. Those interested in future March for Life marches, which also takes place in cities like San Francisco and Chicago, can go to the march's website https://marchforlife.org/mfl-2019/.