New dean of School of Engineering gets candid about life and creativity

Former nuclear warhead engineer and football helmet designer Dr. Mark Horstemeyer will start his new job at Liberty University as the dean of the School of Engineering Jan. 1, 2019.
"My (motto) is to love God in front of people and to love people in front of God," Horstemeyer said.
Horstemeyer grew up in a religious family and attended a Lutheran church. He said that although his family went to church every Sunday, he was not a Christian. As a teenager, Horstemeyer experimented with drugs and alcohol.
"I didn't realize, but I was trying to find the truth," Horstemeyer said.
He also tried to find satisfaction through athletics and grades.
"You are just trying to fill the void, the vacuum, with things and ideas instead of God," Horstemeyer said.
His life changed radically when his brother came to know the Lord and stopped dealing drugs. Through his brother's life change, Horstemeyer personally came to know the Lord.
"At that point, I knew I was accepted, and I felt peace with God," Horstemeyer said. "That security has been so crucial over the years."
University Life
Horstemeyer went to West Virginia University for his undergraduate degree in mechanical engineering. During his studies, a magazine ranked the top American party schools. The editors considered WVU to be such a party school, they didn't even include it on their list, stating, "we didn't rank professionals with amateurs," Horstemeyer said.
The debauchery and darkness at WVU were obvious. Horstemeyer recalls a massive bar district and "sex in the streets." Nonetheless, Horstemeyer's faith grew stronger.
"I had a vision that God and I would change the university, that we would be the majority," Horstemeyer said.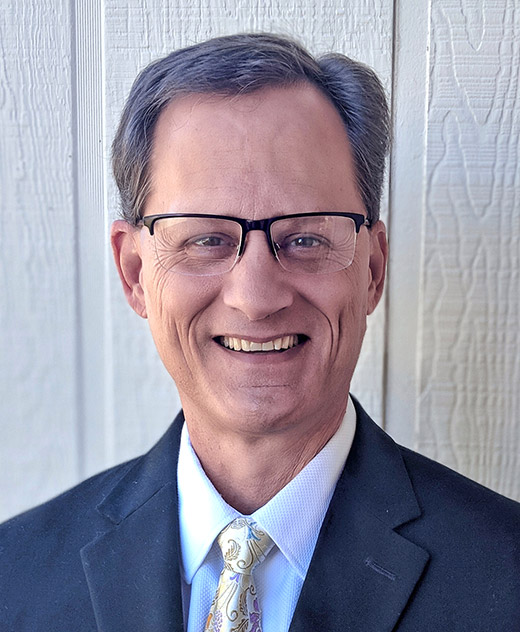 True to Horstemeyer's vision, revival did strike the campus. A young woman who received salvation during a revival later married Horstemeyer. The football team, including the coach, were also saved. Horstemeyer remembers Christian banners hanging on campus and a "walk for Jesus."
"When I look back, I see his hand," Horstemeyer said.
During his time at WVU, chemistry professor Denis MacDowell inspired Horstemeyer in his faith. While the majority of professors were atheistic evolutionists, MacDowell was a Christian.
"I really appreciated that engineering perspective on the Bible and his influence on me," Horstemeyer said.
Horstemeyer then went onto earn a Master of Science from Ohio State University. Later in his career, he earned a Ph.D. from Georgia Institute of Technology.
Nuclear Career
In 1987, Horstemeyer's engineering career started at Sandia Nation Labs in California, where he worked for 15 years, despite a rather bumpy start.
"When I first started in the work place at Sandia Labs, I was in a design project in thermonuclear weapons. I had completed a test that I thought was successful, and then I got my performance review," Horstemeyer said. "I was the last person on the bottom in the evaluation for performance. The very bottom."
Horstemeyer did not know this interaction was going to change his life.
"I about cried, I have to tell you," Horstemeyer said. "(My supervisor) looked at me, and she pointed to me, and — I still get chills — she said, 'I believe in you.'"
In three years, Horstemeyer was at the top of the performance review. He credited his growth to his supervisor's confidence in his abilities.
"I've published about 500 documents now — it's all come out of that, those early corrections that she poured into me," Horstemeyer said.
Horstemeyer went on to design and develop nuclear weapons, specifically phase three of the W89 warhead.
Horstemeyer worked at Sandia June 1987-August 2002. The last time Horstemeyer blew the fuse on an underground nuclear warhead was in 1990. In 1996, the Comprehensive Nuclear-Test-Ban Treaty ended Horstemeyer's underground thermonuclear testing.
"If you want a bomb to go bang but can't test it, how are you going to ensure the reliability this thing is going to do what you want it to do? Particularly something like a nuclear bomb," Horstemeyer said.
The world needed an alternative to underground bomb testing. Horstemeyer and the Sandia National Lab started working on multiscale modeling and simulations. Horstemeyer calls them very high fidelity and robust simulations. These simulations are how bombs are designed and tested now.
"Then I started realizing if we can do this for bombs, can't we do it for cars," Horstemeyer said.
Back to school
Horstemeyer's research moved from bombs to cars, where he tried to build technology around saving lives. In 2002, Horstemeyer moved from Sandia to Mississippi State University to serve as chair for computational solid mechanics in MSU's Center for Advanced Vehicular Systems. In CAVS, Horstemeyer revolutionized safety testing for vehicles.
"Meanwhile, I realized that God was calling me to (help) raise up the next generation of Christian intellectuals," Horstemeyer said.
Over last 15 years at MSU, Horstemeyer mentored over 150 students.
"The way a person has an impact in life is to mentor and advise others. The greatest influence one can have is to have others go out and follow the way you think God has led you," Horstemeyer said.
Horstemeyer's extensive research and contributions to computational manufacturing, nuclear weaponry, microstructure-property constitutive modeling, metal processing methods and electro migration stress voiding have made him a leader in the engineering industry. His recent work has tried to stop football and hockey brain injuries by developing new technologically in advanced helmets.
After being inspired by Job 12, which says to let the birds teach you, Horstemeyer and a student from MSU studied the woodpecker and tried to find why the bird does not get a concussion when it repetitively and fiercely bangs on a tree. Horstemeyer found a pattern in the biology of woodpeckers was also in ram horns and turtle and armadillo shells.
This has led Horstemeyer to patent a "shock wave mitigating" football helmet to protect people from brain injuries.
"From 'let the birds teach you,' — God's word to us — we are going to learn from them and how God made things to protect us to keep us safe, then we can do that with these man-made things in engineering to keep people safe," Horstemeyer said.
Through chuckles, he said the hockey research is even better, but the sport does not get the attention like football does.
The 2019 move to Lynchburg
Although Horstemeyer sees the next 15 years of his life at Liberty, moving to Lynchburg will be a big transition. His goal is to put the School of Engineering in the top 80 engineering schools in eight years.
"God's in it, and I'm excited about it," Horstemeyer said. "I know I don't have to do everything I want to do in a day, I just have to do everything he wants me to do in a day."
He says most engineering schools teach that engineering is just design. There's no school that ties together design with analysis, synthesis, procurement, logistics, assembly, in-life service performance sustainability and death/recycling.
"We are going to try to implement this in terms of how we tie each class to each of these things," Horstemeyer said.
Horstemeyer emphasizes that engineering is about making a process efficient and minimizing the variable of human error.
"In a project, when a human makes an error, it's usually like the human is not trying to make an error, but we are not infallible, so we make mistakes," Horstemeyer said. "But a lot of times the process isn't there."
Horstemeyer said there are other Christian engineering schools, but none really have a graduate program. He wants to develop a solid, research-heavy graduate program for the School of Engineering with a Christian emphasis. Horstemeyer is trying to merge research and processes of people getting doctorates in engineering and science and sending them out as leaders.
"That's the plan to come at Liberty — to help undergrad and graduate students learn research," Horstemeyer said.
Horstemeyer said his research starts with looking at how God has engineered the world. Romans 1:20 has served as inspiration for his engineering career.
"We can understand his character, his nature and his attributes by the things he has made," Horstemeyer said. "So, if he has engineered all these things, he has revealed part of himself. If he has engineered all these things, he has revealed part of himself. Then the question is, if I study this leaf or this tree or this ram or this shark, how does this reveal part of him as our creator? And it's that emphasis I have been publishing a lot in the last 15 years, and I'm going to bring to Liberty."