Alumni '10: Mandi Sokolik
Warning
: Undefined array key "url" in
/var/www/html/wp-includes/media.php
on line
1433
Warning
: Undefined array key "descriptor" in
/var/www/html/wp-includes/media.php
on line
1433
Certain people in this world have the innate drive to constantly better themselves and to look for opportunities where they can learn and do their best. Mandi Sokolik is one of these people. During her time at the Champion, Mandi's desire to grow and work hard led her to form important relationships and write impactful stories that would affect the Champion for years to come.
Mandi graduated from Liberty University in 2010 with a bachelor's degree in communication studies with a specialization in print journalism. She continued on to earn a master's degree in 2012 in media.
During her time at Liberty, Mandi worked for the Champion for six years. From her freshman year, she knew exactly what she wanted, to be editor-in-chief for the Champion.
"I came in as a freshman and told Mrs. Huff that I wanted to be her editor-in-chief and she looked at me and said, 'Well, I think that's a bit ambitious for right now,'" Mandi said. "I told her I didn't care what I got to do, even if it meant taking out the trash, as long as I got to be in the Champion office and learn."
Huff actually ended up creating a position at the Champion for Mandi as the assistant opinion editor. From there, Mandi occupied many different positions. She was in charge of updating the website for a time, and then she became the feature editor. Eventually, she did secure the position of editor-in-chief for a semester and she went on to become Huff's graduate assistant.
Mandi said working at the Champion was the best experience she had at Liberty for three reasons: First, because of her admiration for Huff, second, the close friends she made there, and third, the amazing amount of experience she received from interviewing people such as TobyMac and Ben Stein.
While at the Champion, Mandi was able to forge many important relationships for the newspaper with people such as President Jerry Falwell. She said she learned through those experiences that relationships are all about compromise and finding the best solution for all parties involved.
Mandi was also able to interview a lot of politicians during the 2008 and 2012 elections. One of the highlights from Mandi's time at the Champion came during the 2009 Lynchburg delegate race. She had the opportunity to interview both candidates, Scott Garett and Shannon Valentine.
"One candidate called me snarky and I wore that like a badge of honor," Mandi said. "But the Champion was credited with actually changing the outcome of the election because of the coverage we provided, not because it was biased one way or another, but because we actually covered both of the candidates."
After graduating undergrad, Mandi got a job at Lynchburg News & Advance as a page designer and copy editor. She also worked for another local company called Innovative Faith Resources doing project management, copy writing, and graphic design. Mandi said she still freelances for that company.
After grad school, Mandi worked as the editor-in-chief of the Central Virginian. However, she wasn't there very long before she had the opportunity to move into a marketing role as a copy writer at the Laser Spine Institute in Florida, where she was later promoted to strategic communications specialist.
Moving to Florida gave Mandi the opportunity to be closer to her family, however Mandi said the move was still quite an adjustment.
"I had to pack up everything I owned, including my cat, and move from Virginia to Florida by myself," Mandi said. "That was a big life change for me: getting an apartment, living by myself, and navigating a new city that I'd never lived in before. There was a lot of growth that happened."
Mandi later became a corporate communications specialist for Shriners Hospitals for Children, where she was responsible for developing and implementing a comprehensive, strategic corporate communications program for 22 facilities throughout the US, Canada and Mexico. She also assisted with external communication when needed.
Now, she is an associate communications manager at Raymond James Financial where she is responsible for all associate-facing communications.
Mandi mused that while she attended Liberty, she wasn't able to attain her "ring by spring."
"I asked Jerry Jr. if I could have my money back, because I didn't get my ring by spring, and he laughed at me," Mandi said. "But I did meet my spouse later in Florida. We've been happily married for two years now."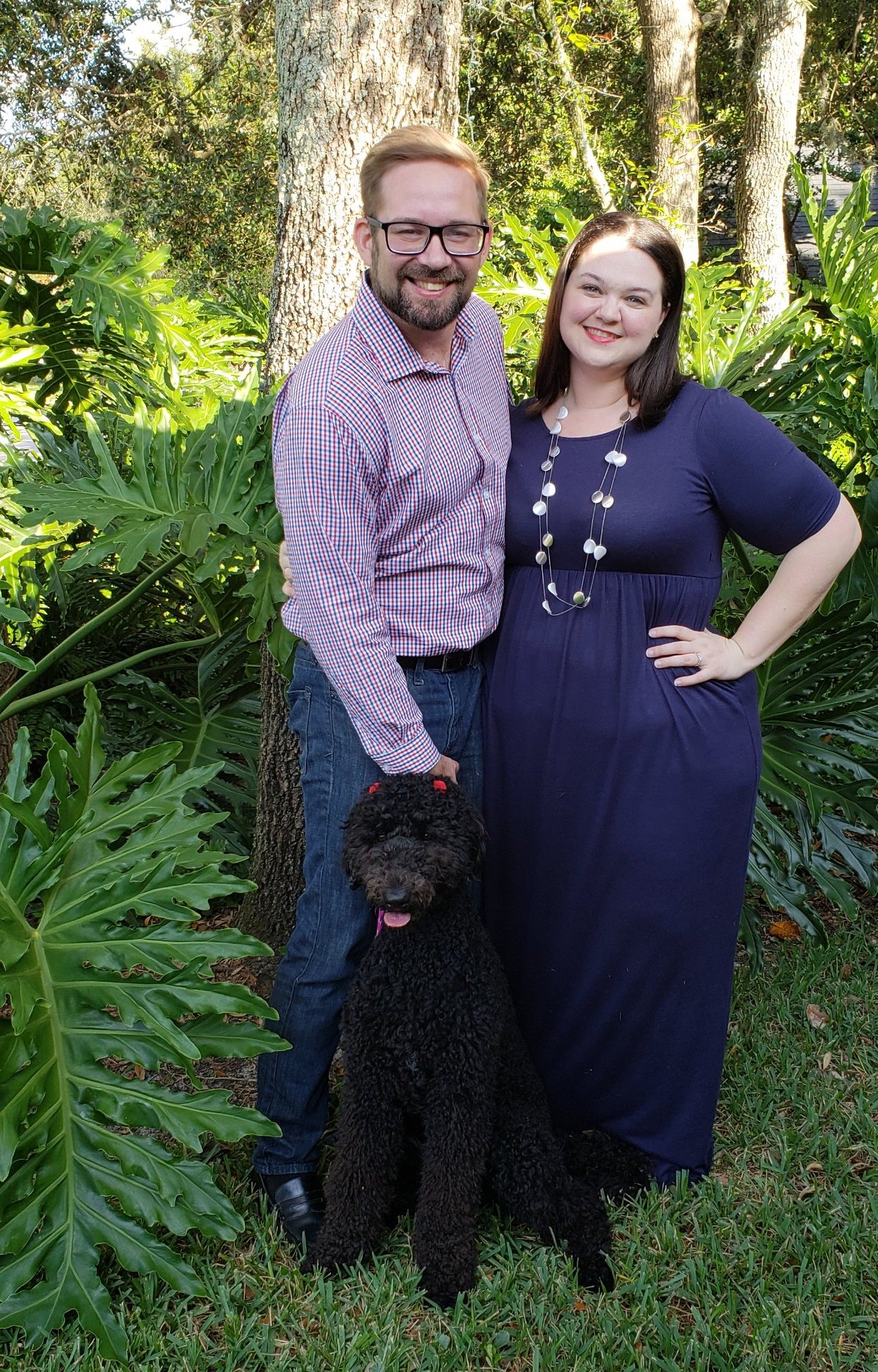 Mandi and Matthew met each other online, and their first face to face meeting was at a Starbucks.
"He met me at the door at Starbucks with an umbrella because it was raining, so I didn't have to get all wet," Mandi said. "I remember thinking, 'Oh, I could marry this guy.' Lo and behold, almost two years later we got married."
One of the biggest changes in Mandi's life came when her mother passed away Oct. 1, 2018. Mandi said that even in the midst of tragedy, she can still feel God's hand in her life.
"Even in the loss of my mom, I feel like that has been a strengthening aspect of my faith too, because sometimes it's really hard to understand why God would take someone away, but the truth of the matter is that it's not something you can understand," Mandi said. "You really just have to grow in your faith."
When asked for any advice she has for the current Champion staff, Mandi said, "Never turn down a project. Ever. Raise your hand and voice any idea you might have. If you raise your hand and you share those ideas, the worst thing someone can tell you is, 'We're not going to go that direction right now.' If you get told no, it's okay. It doesn't mean that you did something wrong. It just means that you have to try maybe coming at it from a different angle. Also, never tell your boss about a problem. Go to them with a solution for the problem."
Mandi suggested that, when told no, people should try to ask, "What can I do to make it better? How can I be better?"
"Always ask that question," Mandi said. "If you ever have a one-on-one meeting time with anyone you report to, that would be my advice. Always ask 'what can I do to be better?'"