Learning through the Journey: Alumni Betsy Abraham
One of the scariest things about graduating from college is the pressure of finding the first job. Students often have the notion that they must find the perfect job right out of college or be considered a failure. However, most students don't immediately hop into their dream job.
Betsy Abraham learned that finding a great job is a process that can lead to unexpected destinations.
Betsy graduated from Liberty University in May of 2012 with a Bachelor's in Communication Studies specializing in journalism.
While she was attending Liberty, Betsy worked with the Champion as a practicum writer and then became the assistant features editor her senior year. Betsy said she had a lot of fun working with the Champion and that she appreciated how hands-on her experience was.
"I think the best thing you can have as someone in journalism is experience," Betsy said.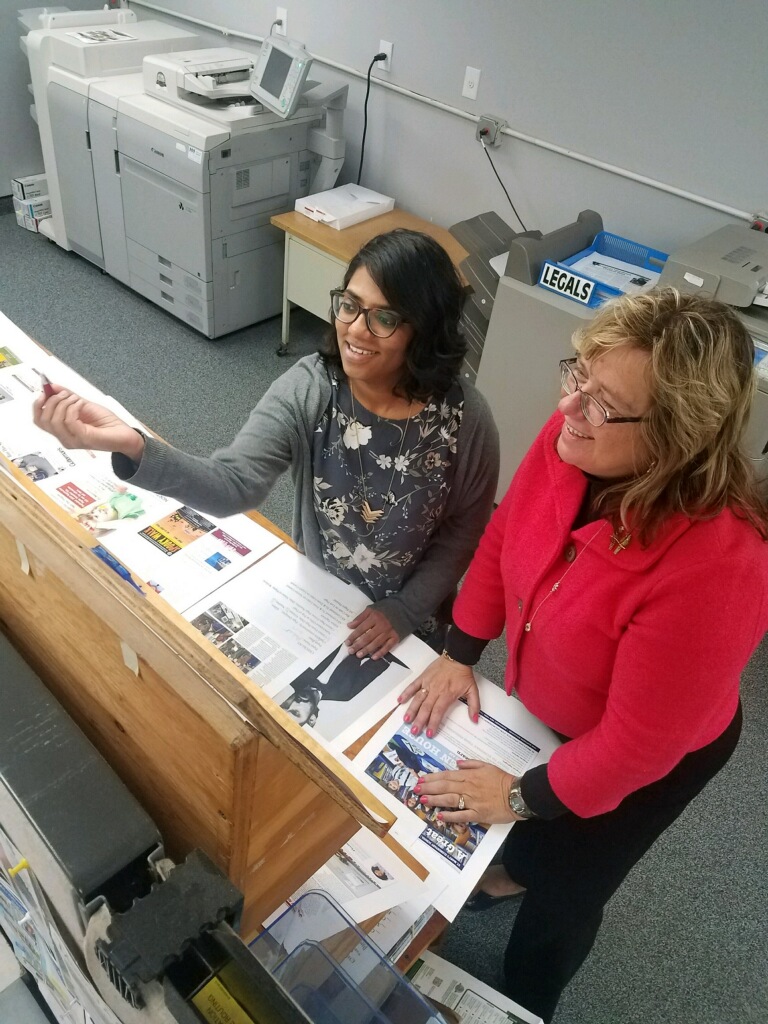 Most of the skills Betsy learned while working with the Champion, such as pitching story ideas and editing, are the same types of skills she is required to use in her career today as a newspaper editor.
Betsy also worked as a prayer leader for one semester while she was at Liberty. She loved having the opportunity to encourage people just as she had been encouraged by her prayer leaders. She said being a prayer leader challenged her in a good way.
"You can't lead other people if you're not living well and biblically," Betsy said. "It was a good encouragement for me to make sure that I was trying to live what I was teaching the other girls in my hall."
After graduation, Betsy didn't have a job lined up, so she started looking for jobs in her field. When she couldn't find a job she really wanted, Betsy ended up working at a Whole Foods as a cashier for a summer.
"I mention my time at Whole Foods because I think it's easy to be discouraged if you don't have your dream job after college," Betsy said. "Don't be discouraged. Just because you don't have the job you want out of college, doesn't mean it's not going to come."
After that summer, Betsy began working as a freelancer for Anton Media Group, a chain of 17 local newspapers that are distributed throughout Nassau County on Long Island. Her work eventually propelled her into a full-time position with Anton, where she has been working since 2012.
Betsy started out working as a reporter for Anton, and after some time, she became the editor of The Westbury Times, one of the community papers published by Anton. Currently, Betsy works as the managing editor. Now that she has this job, Betsy remembers her college community journalism class with amusement.
"Mrs. Huff always said people love community news," she said. "But I just thought, 'Who's reading community news?'"
However, now Betsy said she sees how unique and special community news is. She realizes just how much community news means to the people in that community.
"With different news outlets closing or consolidating, community news is still really alive because it's such a unique thing," Betsy said. "People like to know what they're neighbors are up to."
Betsy said she has also been very involved as a leader in her local church­­ –­ a church she has been attending since she was 15 years old. Betsy believes that people, whether in college or after college, should become involved in their local church, so that they can find people who can disciple them.
Betsy has had the chance to disciple middle and high school girls in her church while at the same time being discipled by older women in the church. Betsy said this keeps her encouraged. She said it is easy to get caught up in life and work, so having people who can keep her accountable and help her grow in her faith is one of the best things she could have.
At the end of October, Betsy plans on leaving her job and setting out to travel around Europe. Betsy went on a trip with her church in June to Athens where they worked with a local church that was helping refugees. Betsy plans to revisit this church and then head on to different places throughout Europe. After Betsy returns from her travels in December, she hopes to continue her career in journalism and writing.
When asked for any advice she may have for current Champion staff, Betsy said, "I know it's a lot of work, but honestly, treat it like a real job at a real newspaper because that's what it is. Don't let anyone downplay what you guys do, even though you're a college newspaper. This is an amazing experience for what you'll go on to do next."