Money can't buy me love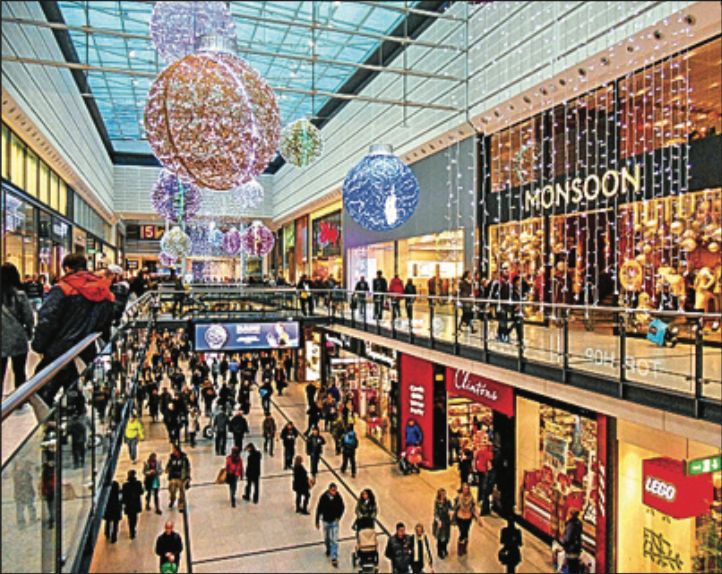 The rise of Black Friday is reshaping the holiday season
Nov. 25, 2016 marks the unique event of Black Friday, the day after Thanksgiving.
This event has become a huge market for retailers.
According to The Balance, 30 percent of annual retail sales happen between Black Friday and Christmas.
In 2015, 74.2 million people shopped on Black Friday, and 35 million shopped on Thanksgiving Day.
The amount of money made during this particular weekend and holiday is up to the hundreds of billions each year.
Many leave their homes in the early mornings after Thanksgiving or even shop during the holiday.
According to CNBC, Target is one of the many stores that will be open early during Thanksgiving Day, promoting the activity of shopping as a tradition instead of the traditional dinner.
Because of this tradition, America has lost sight of the meaning of Thanksgiving and the important relationships that come with holidays and family.
Instead of sitting down to enjoy a meal with each other, millions have chosen to leave the table to stand in line to buy the newest and best merchandise offered at a great price.
Images of people racing in the stores, climbing over each other and fighting over the last toy left on the shelf are hard to watch.
The lessons of being thankful are lost in the wind just hours after the last bite, or the meal is forgone altogether.
What good is buying gifts for your loved ones if they are bought through a rushed, impatient thirst for a good deal?
It is a shame to see this happening every year, as companies think of the next best thing to sell to those dying to spend their money.
Black Friday is no longer something people strive to go and participate in the day after Thanksgiving, but instead it is something people have to choose over the holiday in order to get to the stores when the doors open.
Americans should look back at the past, the millions and billions spent and the precious time lost, and figure out what they want out of their holidays.
Lost time in the cold night, waiting in line for the next best thing? Or sitting down with family, enjoying the company of those you love and appreciate in your life?
It is a season where we have the opportunity to come together and remember the blessings that we have right in front of us.
The Thanksgiving season gives many the often-rare chance to be surrounded by their loved ones, and Black Friday is slowly but surely taking that away.
We need to embrace the time that we have with those we care about, engaging in meaningful conversation, not greedy consumerism.
Maybe changing the way we do Black Friday can be a catalyst to doing the rest of the seasons in a better, more wholesome way.
Hernandez is an opinion writer.