Gabbing & gaming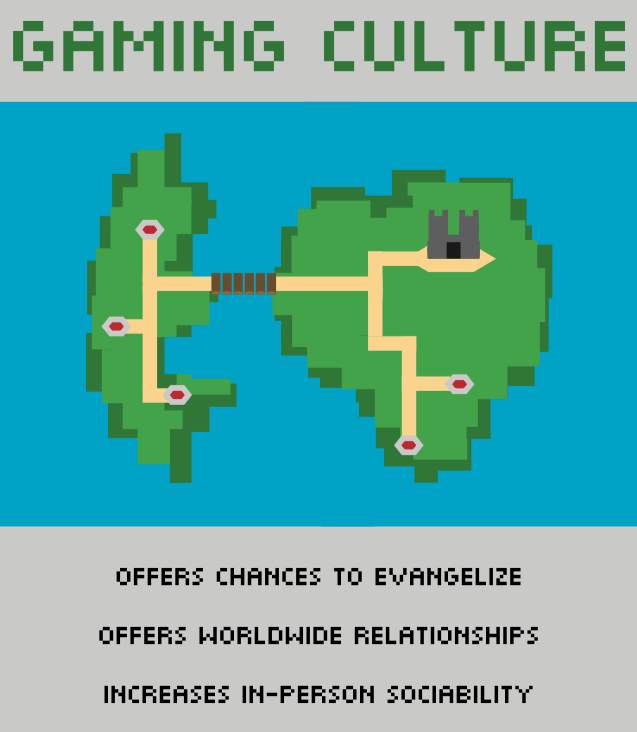 Discussion event explores the stigma around video games
The popularity of video games is hardly breaking news to the average college student, but the culture that has developed due to their popularity is a conversation topic that few seem to engage in.
Such was the idea behind "Rise of the Gaming Culture," the Center for Cultural Studies' first "Grub and Gab" discussion event of the semester held Oct. 13.
Led by English professor Nathaniel Valle, an avid gamer himself, this event aimed to break the perceived stigma surrounding the community of people who enjoy video games.
The group began by questioning why engaging in video games is commonly seen by culture as a negative activity.
While violence or some other form of inappropriate content are sometimes cited, the major issue the group agreed upon was the highly immersive and layered nature of video games.
For sophomore Briana Tabler, the complexity and energy necessary to complete these game has deterred her from playing.
"I don't really enjoy them because they require too much effort to do them and pay attention," Tabler said.
In addition to the varying difficulties, the character development, lengthy plotlines and almost endless list of achievements and objectives within the games make it all too easy to spend countless hours with a controller in hand and in isolation from other people.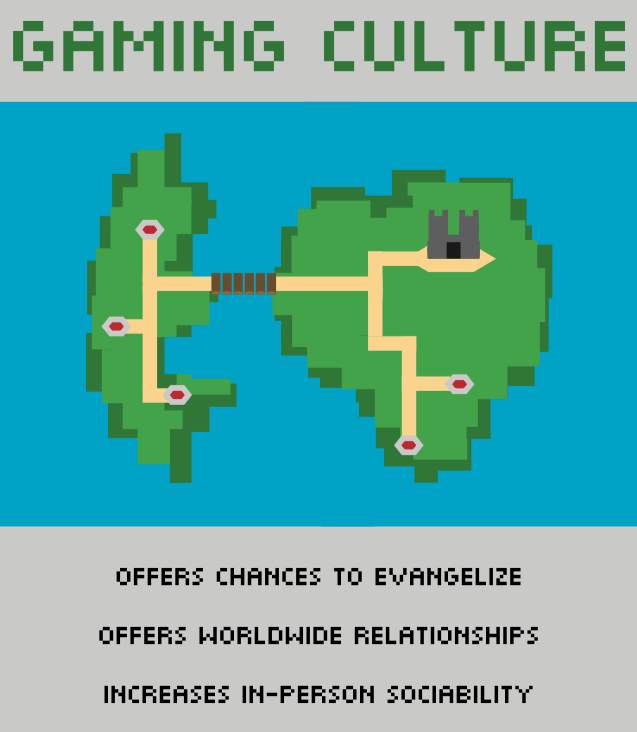 Valle, who has played since the moment he could hold a controller, knows this fact from his 25 years of experience.
"One of the things that always struck me was how much time you have to put into these games," Valle said.
"Unless it's a phone game or something that's designed so that just about anyone can play, chances are you have to spend countless hours to be good at it."
With this necessary investment of time, Valle said that some players almost take on a protagonist role in the game.
Valle cited a line in William Shakespeare's "As You Like It," "All the world's a stage, And all the men and women merely players," (Act II, Scene VII).
However, not every game requires such dedication and time, and the group decided that the same amount of time and emotional investment given to gaming can be just as easily used watching movies and television or reading a book.
As such, all four mediums offer nearly the same dangers of time consumption and isolation.
"When people talk about the negatives of gaming culture, perhaps it's because games demand exorbitant amounts of time and can isolate individuals," Valle said.
"They do and certainly can, but, like so many other things, that's not their original intent and certainly not the only way we can view and enjoy them."
Once the group had settled on the negative aspects of gaming, Valle and many of the students agreed that this engaging form of entertainment is a unique experience.
Video games offer players the chance to interact firsthand with others from across the globe through different online features, as well as the opportunity to connect in person with others who enjoy gaming.
This allows players to develop relationships that can even turn into a form of outreach.
"When played and viewed responsibly, gaming is an ecosystem where we can see a distinctly modern approach to life that shows us how to understand how to connect with others, belong with them in communities (both in digital and real realms), and — for the Christian — ultimately model Christ," Valle said.
"Rise of the Gaming Culture" offered students the chance to discuss this social issue with their peers.
A similar "Grub and Gab" event focusing on climate change and celebrity culture in the church will also be held this school year, according to Dr. Kevin Rawls, the online department chair for the school of communication and creative arts.
"The Center for Cultural Studies seeks to provide opportunities for faculty and students to engage in relevant and interesting dialogue about cultural issues based on a biblical worldview," Rawls said. "Students are most likely having these types of discussions among themselves.
We just want to bring the conversations into the open so that we can grow and learn from each other as we navigate these issues."
Klinker is a feature reporter.