Safety issue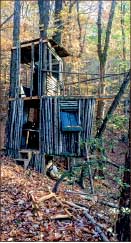 Police officials discover tree house on East
The Liberty University Police Department recently discovered a student-built tree house structure behind the male dorms on East campus and is looking to find the builders in hopes of improving the structure's safety.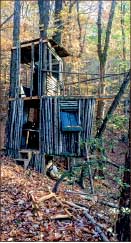 Charles Spence, senior vice president of planning and construction for the university, emphasized the importance of student safety over disciplinary action in finding the original builders.
"They are not going to get in trouble for building it," Spence said. "We want to make it a project that can be made safe and usable."
If the builder of the structure cannot be located, the university will have the tree house removed, as it is a safety liability.
The university hopes the students will sponsor improvements in the project to make it safe for everyone to use.
"Somebody put a lot of effort and creativity into that," Spence said.
Carter is a copy editor.