Conversion controversy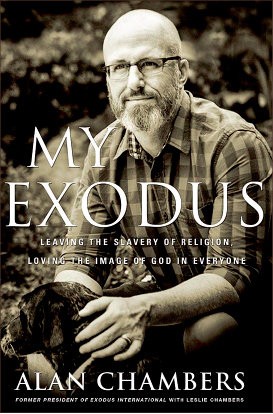 President Barack Obama begins push to ban reparative therapy for minors
President Barack Obama is looking for a legacy, and he has recently rotated back to a hot topic for the progressive left — gay rights.
The president wants to ban gay conversion therapy, or reparative therapy, for minors. The issue was brought to his attention by a petition on the White House website that garnered more than 120,000 signatures.
According to the American Psychological Association, reparative therapy is a form of "psychotherapy aimed at eliminating or suppressing homosexuality."
While I disagree with the idea of a federal ban for more reasons than can be discussed in this editorial, I can agree with Obama on the fact that such an established form of therapy can be — and often is — dangerous.
But I can safely assume the reasons the president and I agree are different.
Reparative therapy, while not widely practiced, is dangerous because, rather than exposing people to the holistic truth of the gospel, organizations and individuals practicing this therapy are often forcing upon people a culturally comfortable ideology cloaked in theology.
However, let me clarify two things in particular. This is not to say counseling regarding homosexuality is wrong. It is not. Additionally, this is not an endorsement or belittling of what the Bible clearly states about these issues and others.
Changing our theology is not the answer — we have enough hipster and "homie" Jesuses to go around. But we have to do something about our approach.
For too long, the Church has stigmatized homosexuality above all other sin. The danger of isolating any issue above the rest is sending a message that particular sins have to be dealt with before the gospel can be experienced.
That is not countercultural — that is counter-biblical.
Exodus International, a now-dissolved organization, sought to partner with people who dealt with same-sex attraction. Alan Chambers, who at 19 years old discovered the ministry, said Exodus was not always about reparative therapy, but was a support ministry.
As a teen, Chambers felt he could never go to his church to address his same-sex attraction. Though he was thankful for the support Exodus provided him, he has seen the hurt caused by some of the practices associated with the ministry.
In adulthood, Chambers went on to serve as the organization's last president. When it closed in 2013, he issued an apology, saying his "good intentions meant very little" in light of the weight of damage done. Chambers has since authored the forthcoming memoir "My Exodus," to be released this September.
"There was a growing number of Christians — who probably agreed with us theologically — who didn't agree with Exodus," Chambers told the Champion. "Or Exodus was kind of the scapegoat for the Church on this issue."
It was then that Chambers felt something needed to change. Now happily married with two children, he acknowledged that Exodus helped him years ago, but has seen how other methods of therapy — such as reparative therapy — have been destructive.
This form of therapy is devoted, essentially, to attempting to eliminate temptation, oftentimes at any cost.
The problem with reparative therapy is that it purports it can cure a person from the human condition. Just like you cannot "cure" a person who struggles to eat healthy food of his or her desire to eat unhealthy food, you cannot simply eliminate an inclination.
"We need to be honest (about our theology)," Chambers said. "It doesn't mean it will erase disagreement, but it will help us move further in not setting up a false reality for people. And I think in the end that will help us."
The gospel teaches discipline. It does not nullify the need to be responsible for our actions.
The Christian faith was never meant to be experienced like a video game where you have to build up enough holy points to score access to the next level of sanctification. The good news of salvation is that it is all or nothing.
At the moment of salvation, there is justification — all sin is paid for.
Keep in mind, all metaphors break down at some level, so just as there is no perfect answer to addressing this issue, there is no perfect analogy. As Christians, we are called to a higher level. We are held to a standard, according to the Bible.
The transformation of the gospel does not allow for continued sin. But it does not promise an end to temptation, either.
We cannot tell those within Christendom who struggle with same-sex attraction that such a situation excludes them from salvation. Any struggle — including same-sex attraction — further exemplifies our need for the gospel.
"When it comes to same-sex attraction, I think it is a morally neutral experience," Chambers said. "What you do with that certainly can lead to an immoral choice, but in and of itself, attraction is simply attraction."
In his book "Counter Culture," International Mission Board President David Platt emphasizes the fact that sexual identity is not the same as race, sex or ethnicity.
"Black or white is not an issue of right or wrong," Platt wrote. "… However, sexual activity is a morally chosen behavior. To be sure, similar to how we have different skin colors, we may possess different dispositions toward certain sexual behaviors."
In addressing these confounding issues, we must realize that the message of the gospel cannot be delivered piecemeal. Platt went on to write that because all things were made by God and for God, "nothing in all creation is irrelevant to him."
The Church is doing believers — and the gospel — a grave disservice to separate sin, as if the gospel is not wide enough a net to catch all that our human nature throws toward us.
You cannot just "pray the gay away," as is often said of reparative therapy in secular circles. First, we have to establish that our natural inclinations as human beings are not our intended inclinations and that the gospel is great enough to compensate.
"I don't think our goal should be to change anyone's life," Chambers said. "It's not within anyone's human ability to change someone's life. Changing someone's life is God and God only."
At the end of the day, we do not need to sugarcoat or pull a sheet over what Scripture clearly establishes. But we do need to make sure we are proclaiming the full gospel — the gospel that accomplishes all it says it does.
So, yes, I agree with the president. Reparative therapy should stop, and the gospel should take its place.
Goins-phillips is the opinion editor.