Student to travel world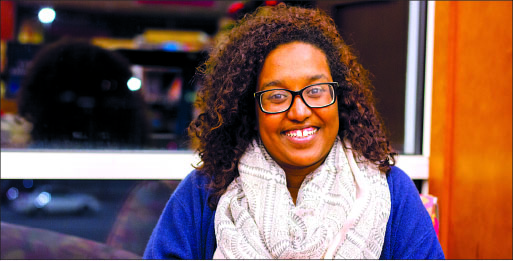 Rebekah Yizazew prepares to embark on international missions journey
While many students may be making plans for the end of next semester, one of Liberty University's students is preparing herself for the adventure of a lifetime.
Senior Rebekah Yizazew has been given the opportunity to serve with an organization called The World Race.
According to TheWorldRace.com, after their launch in 2006, the organization has sent teams of individuals across the world to "11 different countries in 11 months."
The work that The World Race does is to be the "hands and feet of Jesus" by serving all over the globe, their website said. There are different routes that are taken each time, and Yizazew's route is no exception.
"There is a generation of radicals whose heartbeat is to see a changed world," the website said. "It's a generation that's dissatisfied with the status quo and is actively rising to the challenge of seeing the world transformed through tangible expressions of God's love."
According to Yizazew, she kept hearing about The World Race through friends.
"I heard about it my freshman year," Yizazew said. "Someone (in one of my classes) told me about The World Race. This past March, I went to Uganda on a mission's trip with my church and met someone who works for the organization who helped me make my decision about joining The World Race."
Yizazew said she is excited about the opportunities that she is going to be a part of with The World Race.
"Each month will be totally different in each country, and we won't know what we are doing until we get there," Yizazew said.
According to Yizazew, the race will begin in Thailand and will go around the world until it finally ends in Costa Rica.
"We go wherever we are needed and do whatever is needed, which includes serving the missionaries that are in the area," Yizazew said.
No day is ever the same, according to The World Race's website.
"Some days will be packed full with construction, VBS, building relationships with orphans or praying for the sick at a hospital," the website states. "Some days could be slower — shopping for groceries at the market, cooking for your team and spending time praying for the community you walk through."
Yizazew said she had originally planned to leave to help the organization in January of next year, but her plans changed, and she will now be going in September.
"It was kind of a God thing," Yizazew said. "I just needed to take a step back and get focused again."
Yizazew is studying communications with a specialization in public relations. She said she has the unexpected chance to be able to graduate on time, and that her communication skills will be able to help her.
According to Yizazew, she hopes to leave an impression on anyone she is able to work with overseas.
"If you don't really make a name for yourself, you won't be able to stick out," Yizazew said.
According to the organization's website, they are "(S)eeking participants who believe that God is actively at work today. People who not only want to do the Lord's work, but who are willing to let the Lord work in their hearts over the year."
According to The World Race, when it comes to winning souls for God, they want to be at the front of the pack "(b)ecause it's not about you, it's about the Kingdom."