Student killed in shooting at Residential Annex
Liberty University freshman Joshua Hathaway was killed early Tuesday morning, Nov. 19 in an altercation with a Liberty University Emergency Services officer, the Lynchburg Police Department reported.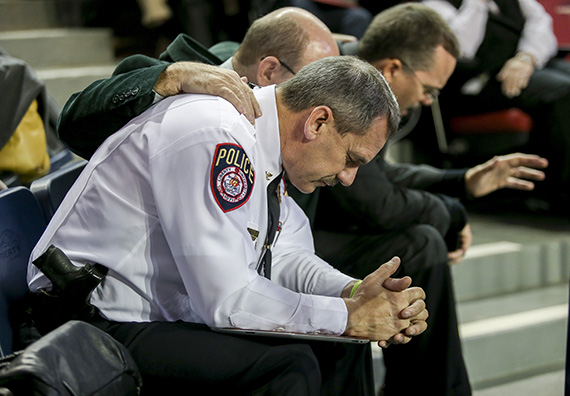 According to a statement made by Lt. Dave Gearhart of the Lynchburg Police Department, Lynchburg police responded to the incident at 4:07 a.m. at Liberty University Residential Annex II, a female dorm at 3125 Albert Lankford Drive, after a call for assistance from the Liberty University Police Department (LUPD). After a physical altercation between Hathaway and the officer, shots were fired, resulting in Hathaway's death.
According to Liberty President Jerry Falwell, Jr., the officer involved in the altercation, was treated at Lynchburg General Hospital and released. He will be suspended, pending the results of a police investigation.
Although he was not an LUPD officer, Falwell described the officer's position as an armed security guard capable of administering emergency medical services.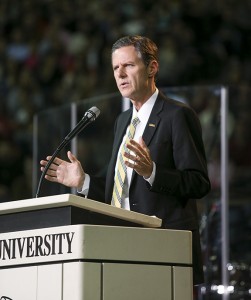 "The Liberty University community is deeply saddened by this tragic event and is prayerfully supporting all those impacted," Falwell said.
According to Falwell, the university does have an emergency notification system for students, but no update was sent Tuesday morning because there was no imminent danger to any other students after the incident.
Falwell also said that Hathaway, a native of Lubbock, Texas, lived at Liberty University Residential Annex I across the street from Liberty Residential Annex II, both located 3.4 miles from Liberty's main campus.
At Liberty Convocation Wednesday morning, Nov. 20, Falwell shared with the student body his concern for their well-being and urged students to take advantage of the professional counseling services that the university is offering to those who need it.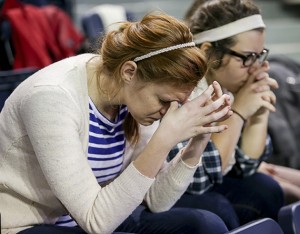 "It's events like this where we feel like it's our duty as a Christian university to pull together and support everybody as much as possible, and that's what our focus … will continue to be throughout this ordeal," Falwell said during a press conference Tuesday.
According to the Lynchburg Police Department, more details will be released as the investigation continues.