Law School hosts ABA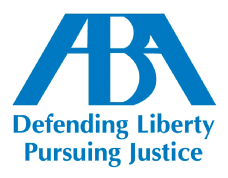 The American Bar Association (ABA) Client Counseling Competition gives law students the opportunity to practice what they have learned in a mock consultation situation.
Liberty hosted the ABA competition for the fourth time Feb. 19. The other law schools that competed were Campbell University, Charlotte School of Law, George Mason University, North Carolina Central University, Regent University, University of North Carolina and Washington and Lee University.
"It really is a great witness for Liberty to host such a major competition," Mat Staver, dean of the School of Law said. "Kristen Tucker, one of our law students, and the other students on the Alternative Dispute Resolution board did a fantastic job of hosting the event. They made everyone feel welcome, and the event went smoothly."
According to abanet.org, the competition consists of three rounds — preliminary, semifinal and final. In the preliminary round, student teams participate in three consultation situations in which a client comes in with a problem and each team must then come up a course of action. Students are given a limited amount of information a few weeks before the competition.
"All they know is one sentence," associate professor of law Joel Hesch said. "For example, (they are told a) client is coming in to talk about ethics."
According to abanet.org, a panel of judges will score each team based on various criteria such as how well each team established a professional working atmosphere, how effectively they concluded the interview and how well they worked together as a team.
Second year law students Brent Cole and Ali Shubert competed in the competition. Cole and Shubert advanced to the semifinal round.
"Ali and I tried out late last semester (for the competition) before Christmas break," Cole said. "We began preparing with our coach, Dennis Englerth, in January when we returned."
To prepare for the competition, Cole and Shubert received different scenarios and with various law students acting as clients, they went through the entire interview process and worked as they would in a competition setting.
"It was very effective and a lot of fun because the students we had help us really did a great job trying to bring their own personalities to their problems," Cole said.
The competition allowed both Cole and Shubert to work through everyday situations and to gain practical experience that they can take with them after school.
"This competition was specifically focused around issues of professional responsibilities," Shubert said. "Almost every state requires attorneys to take an exam in professional responsibilities and every case that walked into our office is a potential issue we could see in practice, so the topic was very practical."
For more information about the ABA Client Counseling competition visit abanet.org. For more information about and to see upcoming events hosted by the School of Law visit law.liberty.edu.