Staff Goodbyes
Editors share some of their most memorable experiences with the Champion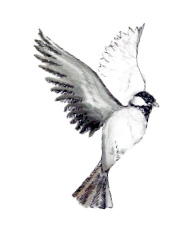 Sara Warrender – Hey guys! I will be stepping down, back to the position of a writer. The only change you will notice from me is my title. By stepping down, it will give me the opportunity to work as a writer and continue being involved with the paper.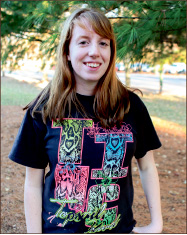 I remember walking down the sidewalk my first day at Liberty, my unopened books falling to the bottom of my backpack, the crisp pages begging for attention.  I told God as I was walking that if he would open the doors for me to write at Liberty, then I would gladly walk through those doors. That week I wrote a story about Mark Simpson. The story made the front page, and I was ecstatic that a freshman made the paper, let alone the front page. Since then, God has allowed me to write, and I promised him he would always be the driving force behind my writing.
What a journey from feature writer, to assistant feature editor, to feature editor and now back to a writer. I am in my sophomore year, and I hope to have many other writing opportunities coming my way. Hopefully you will see my name again.
In the future, I hope to continue to write for the Champion while being involved in broadcast at Liberty and writing for local magazines. After graduation, I would like to write for a local paper for a while, then a magazine where I could settle down with a family while continuing to write.  If I were somehow able to be involved with the military, then that would also be a welcomed opportunity.
I do not know where God will take me, but the journey has been great so far. I love all the friends I made at the Champion. We have had lots of laughs, and a few of them have also gotten me through some very hard times. I will always cherish those long talks in the office with the friends I know will last a lifetime. I love you guys!  Feature will always be ahead.
Ruth Bibby – A picture says a thousand words. I have printed thousands of words in reds and blues, darks and lights and in little square boxes scattered across the Liberty Champion. But I guess it is time to focus on these black and white characters to say my goodbye.
I have held an odd position as photography editor where strangers are familiar, and athletes are family. Every time the lens focused and the shutter closed, we grew closer. The symbiotic relationship of action and capturing moments forever made me love my job. Late Saturday nights in the office meant a vibrantly charged football game took place just hours earlier. The life of the game seemed to surge through the lens all the way back to me editing at the computer.
One of my favorite memories is chatting backstage with Ben Stein after he delivered a message in Convocation. With a retractable backscratcher in his coat pocket, his quirky personality came through as we talked as if we were already friends. Being the photo editor can only be described as being an invisible celebrity. You go where the real ones do, but the crowds do not pay attention to you.
It is a job that welcomes battle wounds. Football players who ran me over on the sidelines, dodging players and pucks at hockey games and of course a severe kick to the face by the captain of the basketball team. Every bruise brought a smile as a reminder that I was where I was supposed to be—right in the action.
Adrenaline is the language that I silently spoke with the athletes on the sidelines as the clock counted down to victory or defeat. While most are strangers to me, their seconds of victory are forever captured by the camera.
Last minute phone calls for press conferences and breaking news are woven into the fabric of faded memories over the past three years. But some moments will never be forgotten. Thank you, Mrs. Huff, for trusting a sophomore. Thank you, President Jerry Falwell, Jr. and Becki Falwell, for taking your time to get to know me. Thank you, students, for your crazy college energy and unbelievable antics. If it were not for you, my job would not exist. In the end, it is all about people. Your lives are what make me love my job.
I would much rather leave a photo in this space to say goodbye, because nothing less than a thousand words can summarize my emotions for leaving. So I will not say goodbye.
"Never say goodbye because goodbye means going away, and going away means forgetting," J.M. Barrie said. As the author of Peter Pan and eternal youth, Barrie understands.
I love you, Liberty University. Love always, your camera girl.
Abigail Bock – My life as a student for the past few years has been very full—full of great times and great people. I am thankful and have been blessed with friends and acquaintances who have taught me more about myself, God and the world. I am sad to say goodbye. But at the same time, I am exited for what is ahead.
As an artist/graphic designer, I want to create beautiful and meaningful things. In my time here at Liberty I have been blessed by knowing people who share that same desire and who have inspired and challenged me to live life to the fullest and to create art that reflects that.
I want to thank those who I have worked with here at the Liberty Champion. It has been a blast. You are an incredibly talented bunch, and I look forward to seeing where God places you in the future.