Christmas story of hope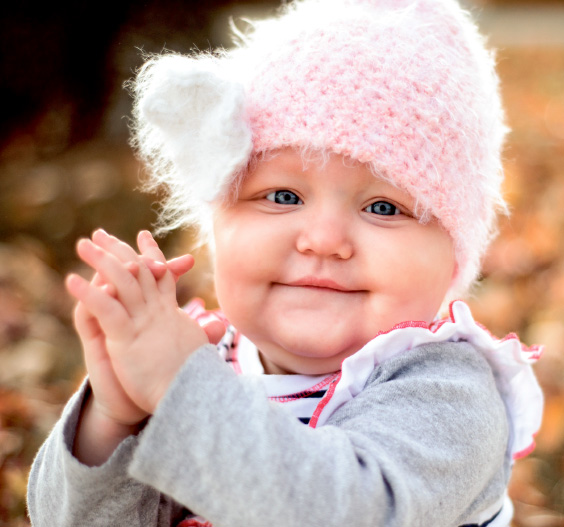 Family tradition inspires a book to benefit a little girl with leukemia
What began as a story detailing a family's hopes for the future has turned into a fundraising project to help Claire Parker, a little girl who is battling leukemia.
Claire Parker is the niece of Jonathan Parker, a Liberty alumnus and author of the book "Claire and Anna: The Live Nativity." The book tells a story of Anna Parker, who is Jonathan Parker's daughter, and Claire Parker, and how the two families picture them a few years down the road, according to Jonathan Parker. In this book, Claire Parker and Anna Parker are pictured as elementary-age children participating in a family tradition that Jonathan Parker and his brother experienced as kids: a live nativity scene.
"In the book, the girls are going to the live nativity scene," Jonathan Parker said. "When they get there, they see no baby Jesus in the manger, and they are wondering how it will affect Christmas. In the end, they learn the lesson that Christ doesn't live in a manger. He is alive and well in their lives. It focuses on the Christmas message, what it's really about."
According to Jonathan Parker, the book started as a story that he wrote down and passed around to his family. After they read the story, his family came up with the idea of turning it into a book and having it published.
"It seemed far-fetched at the time to make it into a book," Jonathan Parker said. "But Liberty Mountain Publishing agreed to take it on. It was ready to go in about six weeks."
Liberty Mountain Publishing paired him with Rachel Dugan, a graphic designer who works in the marketing department at Liberty. Jonathan Parker said that Dugan is "the talent behind the project," as she illustrated the entire book.
for every copy of the book that is sold, a portion of the money goes to support the chemotherapy treatment Claire Parker needs.
According to Jonathan Parker, Claire Parker was diagnosed in July 2013 with a rare and aggressive form of cancer, which called for immediate treatment. She is in remission but must go through a treatment plan that calls for 104 weeks of chemotherapy.
"The chemo makes her sick and makes her tired, but she keeps bouncing back," Jonathan Parker said. "We are thankful for the doctors and medicine, but we are thankful for God's work."
The main goal of selling this book and getting as many copies out as possible is to share Claire Parker's story, according to Jonathan Parker.
"We believe her story is a story of hope," Jonathan Parker said. "God has shepherded us through every close call. We have seen God's grace (and that) even in chaos, tragedy and heartbreak, God is good."
According to Jonathan Parker, being able to do the book signing is a huge blessing, according to Parker.
"We want to see a packed house," Jonathan Parker said. "Not just for the book. We are talking about hope when we are talking about Claire. We want (students) to share that hope that our family has."
To follow Claire Parker's story, visit her Facebook page, entitled "Claire Elliot Parker," where Claire's mother, Connie Parker, posts updates on Claire as well as devotions and scripture.