Scaremare screams begin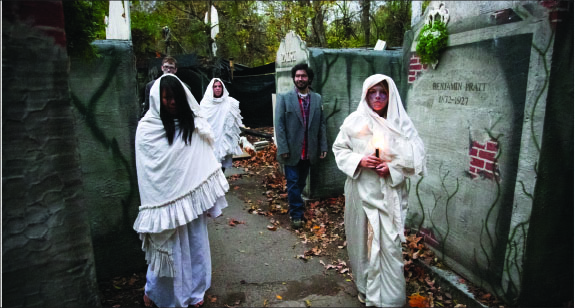 Liberty University crept its way into October with the opening of the 41st annual Scaremare Thursday, Oct. 10. The event, which draws tens of thousands of people each year, will run every Thursday through Saturday for the rest of the month.
Scaremare is one of Liberty's unique ways of bringing the gospel to the unreached by way of spine-chilling entertainment. Attendees go on a frightening journey through a series of mysterious situations, including spooky houses, dark woods and people in terrifying costumes. The trail ends with a clear presentation of the gospel.
Last year marked Scaremare's 40th anniversary, which brought several major changes to the event. This year, attendees can expect to experience something totally different, according to Steve Vandegriff, Scaremare director.
"Let's just say we have turned things around, and I'll leave it at that," Vandegriff said. "If people think they know how it goes, they won't anymore."
Last year, Scaremare attracted more visitors than ever before, with approximately 26,000 people in attendance. This year, the Scaremare staff is shooting for an even higher number of visitors.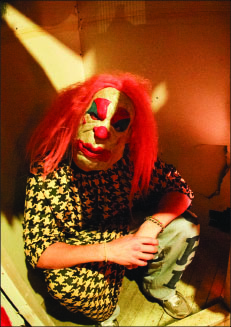 "A big part of this high number is due to the fact that we had nine dry nights, and we live and die by the weather," Vandegriff said. "This year, we expect an even higher turnout, but we are keeping our eyes on the sky."
According to Vandegriff, Scaremare attracts groups of people who travel great distances for the event.
"People use Scaremare as a travel destination and make a weekend of it," Vandegriff said. "I've seen groups come all the way from New Jersey and Florida."
In order to put on an event this size, Scaremare runs on volunteers, which come exclusively from Liberty.
"We generally need about 150 students per night to run Scaremare," Vandegriff said. "Most of these students do this to fulfill their Christian/Community Service requirements. We get a good amount of students from all different majors and classifications."
At the end of Scaremare, participants are brought into tents to hear the gospel presented by Liberty students. Richard Brown, an assistant professor of Youth Ministries, is in charge of the students who present the concluding message. Students from his contemporary youth communication class preach the gospel to visitors.
"These are students who are trained in public speaking, called to ministry, and are now getting the chance to step out and preach," Brown said.
According to Brown, thousands come to Scaremare each year expecting a night of spooky entertainment, but many leave surrendering their hearts to Jesus.
"I've been doing this for years, and I've watched a 10-15 percent spiritual return by attendees," Brown said. "So out of every 1,000 people who come through, we generally see 100 people give their lives to Christ."
According to Vandegriff, the ministry of Scaremare is something that should not be missed.
"The reason we do Scaremare is to engage lost people with the reality of life and death," Brown said. "This could be one of the few times in someone's entire life that they hear a brief, yet clear presentation of the gospel. I want those in the Liberty family to know that that's why we do it," Brown said.
Tickets for Scaremare are $8, but college students with a valid ID can attend the event for just $3 each Thursday.
For more information on Scaremare, visit liberty.edu/scaremare.