22nd District delegate election
Republican Byron and Democrat Cyphert campaign for the same seat in the House of Delegates for Nov. 5.
As the November general election nears, the House of Delegates candidates are each leading campaigns in every effort to gain voters and boost their political platforms.


Representing the 22nd legislative district since 1997, Republican candidate Kathy Byron has been an active member of the Virginia House of Delegates, according to her campaign website. Byron represents portions of Bedford, Campbell and Franklin Counties and the City of Lynchburg. She currently serves as a member of both the House of Commerce and Labor and Finance Committees and is chairperson of the House Science and Technology Committee.
According to an article from the Roanoke Times, Byron and her Democratic opponent Katie Webb Cyphert recently battled at a forum held by the Smith Mountain Lake Association, Tuesday, Oct. 8. The discussion was based on legislative seniority, higher education and state tax reforms.
"My 14 years in the General Assembly would rank me 14th in the House of Delegates and make me the longest-serving legislator from Central Virginia, which is influential to key committees in Richmond," Byron said.
Byron's campaign website states that she has been a consistent and steadfast voice for issues concerning taxes, traditional values, public safety, healthcare, education and economic development.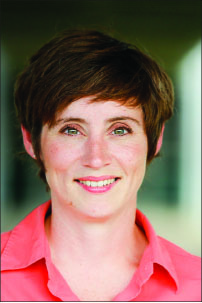 "I have successfully worked to expand workforce training and development programs in our region to ensure that our citizens have the skills they need to compete for quality jobs in today's competitive economy," Byron said.
According to Byron, she fights for the values of faith in God, personal integrity and stronger families, and she is a strong supporter of ending abortion.
District Chairman Wendell Walker praised Byron for her genuine concern for other people.
"Kathy is a hardworking individual who fights for freedom and liberty," Walker said. "She is an outstanding leader who works well with other legislators in the General Assembly. It is a blessing to have elected leaders who represent her constituents as well as Kathy Byron."
Byron, who is a member of the Tobacco Commission, was one of the guests who participated in the ribbon cutting ceremony last November to commemorate the groundbreaking of Liberty University's new Center for Medical and Health Sciences. Along with Vice Chair Senator Frank Ruff, Byron presented a check of $20.5 million as a contribution from the Tobacco Commission for the construction.
According to the Liberty Journal, Byron called the new medical school a "testimony to the vision of Liberty University's leadership, its board and the entire campus community."
Byron will face Democratic opponent Cyphert in the upcoming election.
With nearly a decade of teaching experience in local schools, Democratic opponent Cyphert knows what does and does not work in the education system, according to her campaign website.
"A high-quality education produces a high-quality work force, which is attractive to potential employers and fosters entrepreneurship in the next generation," Cyphert said.
When it comes to the current state of the economy, Cyphert believes that the government helps to foster an environment for the private sector to create jobs and wants to ensure that the decisions of the people are protected.
"We need less government in our lives, not more," Cyphert said. "I have years of experience in the financial services industry, and I know the challenges of making a living and providing for my family through uncertain economic times."
According to David Cary, Cyphert's campaign manager, one of Cyphert's strengths is that she is a fresh face and has not been in office before.
"She's a local voter, teacher and business woman, and is responsive to what the people want," Cary said. "She always wants to be available and accessible."
Cyphert currently teaches eighth-grade earth science classes at Linkhorne Middle School and also sells life insurance policies as a licensed producer for Horace Mann Insurance.
For more information on each candidate, visit katiewebbcyphert.com and kathybyron.com.