TRBC Lifegroup plants church in St. Petersburg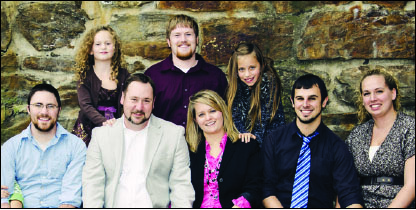 Familiar faces smiled warmly at a computer screen placed in the middle of the room as an eager hello echoed through the webcam and around the house in Lynchburg where Reliance Lifegroup was having its weekly meeting. Born out of Thomas Road Baptist Church, Reliance Lifegroup is a small gathering of Christians that grew into a motivated group working towards the same goal. The members felt God calling them to Florida.
"What we want to do is we want to show them (the St. Petersburg community) what belonging to Christ is really all about," Danny Lewis, head pastor of Reliance Lifegroup, said. "They don't need another church building, they need authentic life. They need a real life in Christ."
According to Danny, after hearing of the spiritual need in Florida, he began praying with his wife, Mary, about the possibility of planting a church in St. Petersburg. As the head pastor of the Reliance Lifegroup, Danny brought his prayer request about planting a church in St. Petersburg before the members. Several responded by sharing their feelings of a similar call in their lives.
"We're at the starting line and just waiting for God's green light," Devin Quesenberry, a member of Reliance Lifegroup, said.
Danny and Mary, along with their two daughters, made the move to St. Petersburg, Fl., July 1, 2013, to begin making a difference in the community. Currently, four of the members of Reliance Lifegroup have joined them in Florida, while others, such as Quesenberry and his wife Sarah, are preparing for the move. However, because a number of Reliance Lifegroup members are alumni or current students of Liberty, they must stay and make a difference in Lynchburg rather than in Florida for now.
"This has been going on for a while, we're all kind of running a long race right now, but in the moment, if you just take perspective, it's crazy how God showed up," Quesenberry said.
The core group of Reliance Lifegroup members in Lynchburg has remained active with the planting of Reliance Church. The group has used Facebook to rally support and prayers from other believers and to communicate with Danny about decisions and plans. Also, regardless of the distance, the group still has a sermon from Danny each week over webcam.
"We're going to be a church that reaches the community, and that means that whoever God brings in our path, (from) homeless guys all the way up to Bill Gates, we're going to minister to these people and invite them to be a part of it," Quesenberry said.
Currently, Reliance Lifegroup in Florida meets at the Lewis's house each week for worship and a sermon from Danny. During this time, Bethany Hastings runs the Kid's Reliance Clubhouse, which also meets at the Lewis home. Mary also leads a Reliance women's ministry. According to Danny, he plans on Reliance Church being composed of many small groups that provide individual attention while the church as a whole will have corporate Wednesday and Sunday worship services.
"We want to live life beside people, not just witness to people," Danny said. "We believe in Christ, we believe in their need for Christ, but we want them to see Christ in our lives and not just hear about Christ from our mouths."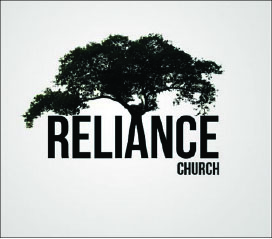 After service each Sunday, Reliance Lifegroup goes into the community to reach people. According to Danny, the group has adopted a local restaurant where members enter wearing church T-shirts and make a statement simply with their presence. When members of the community express curiosity about the group, it is then that Reliance Lifegroup will begin to engage the people of the neighborhood.
"Because of the diversity of religions and the hothead of different philosophies and topics, it's an area that's more hostile to the gospel," Reliance Lifegroup member Michael Johnson said.
According to the Reliance Church's official website, St. Petersburg is the most depressed city in America. The headquarters of Scientology is located in a neighboring city and according to Men's Health in America, St. Petersburg has consistently been ranked as one of the top ten most dangerous places to live.
"Whether or not it's through Reliance or somewhere else, Liberty students can change the world," Danny said. "Liberty is a great platform to do so much good."
Reliance Lifegroup is currently in the process of acquiring a building for services. Liberty University will be sending a team to Florida Oct. 24-27 to help with the church's official opening. As a missions trip, Liberty will greet first-time visitors to the church, welcoming them through the doors and helping to lead them to a life spent with Christ. Visit reliance-church.com for information about the trip or ways to help Reliance.