Beloved, 23-year-old Liberty University student, Sarah McKeown died peacefully in her sleep Saturday, Aug. 17, just days before returning to Liberty, Vice President of Communications Executive Projects and Spiritual Programs Johnnie Moore said.
McKeown was heavily involved at Liberty as a graphic design major and a member of both the marching band and the crew team.
According to Dr. Stephen Kerr, director of the marching band, McKeown was a core member of the band and was always "loving and energetic."
"She could always be counted on to help a weaker performer, uplift the spirits of a member who was having a tough day or to share her testimony of what the Lord was doing in her life," Kerr said. "Sarah was faithful and knew the meaning of commitment and loyalty, virtues that are reflective of her desire to please the band, faculty and her Lord."
McKeown's friends around campus describe her in many different ways, but they all have one thing in common. She had a knack for making people happy and showing the love of Christ.
"She always kept you on your toes, and you never knew what to expect from her," Brianna O'Neal, a crew teammate said. "One thing we have all learned from Sarah is to set goals and work hard, but never be afraid to be yourself when doing so."
According to Dr. Kenneth Cleaver, McKeown's theology professor, McKeown was insightful and comfortable in her own skin.
"She was passionate about the truth, but never to the compromise of showing love," Cleaver said.
Cleaver also said McKeown was known for being spontaneous, outgoing and fearless of the judgment of others.
"She was a thoughtful student, and even though she was in a large class, she would ask the questions everyone else was thinking but didn't want to ask," Cleaver said. "She was bold in that way, unafraid of the social consequences of being embarrassed in front of her peers."
According to the Liberty News Service, Chancellor Jerry Falwell, Jr. expressed the university's sorrow about the death of this unique Liberty student.
"The Liberty University community is deeply saddened by the sudden loss of Sarah McKeown," Falwell said in an online article. "Sarah messaged me on Facebook on at least one snowy morning, urging me to cancel classes. She was very outgoing and popular among her fellow students. It is obvious she was loved by them and that she represented her university well as a true Champion for Christ. She will be greatly missed."
Subscribe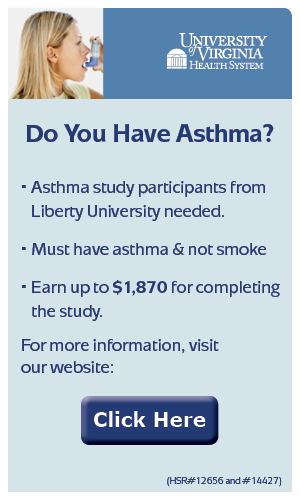 Read about it ...