Red Tie positions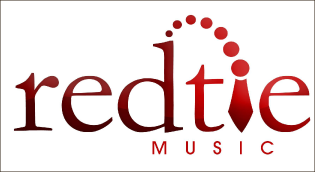 In 2009, the Red Tie Music Company began offering Liberty University students many different opportunities designed to improve their résumés, and it is now seeking students for summer positions. The organization is called Red Tie, in memory of Jerry Falwell's favorite tie.
Erin Schroeder, a manager at the company, said that the organization took off when Liberty student Travis Doucette's song, "God of the Ages," became a gospel hit.
"It skyrocketed the need for a music publishing company to the forefront of everyone's mind," Schroeder said.
According to Schroeder, the company now offers students Christian/Community Service hours or practicum credit. Schroeder said that Red Tie is interested in students studying in various fields, including music, worship, marketing, business or communications.
"Red Tie is a digital music company that exists to be a platform for the new worship songs that the students and alumni from Liberty, as well as the staff and people at Thomas Road, are writing," Schroeder said. "They also strive to connect those songs with churches in the U.S. and around the world."
Red Tie publishes songs and promotes them to different companies and churches.
"Our heart is to equip the local church with music resources," Schroeder said.
Red Tie is a non-profit organization that gives students the opportunity to help with office tasks, the call center, marketing, social media and video promotions, such as music videos.
According to Schroeder, this is an opportunity for students who would like to build their portfolios or for those seeking to work with a music company.
Students would be trained prior to working for the call center and would also be trained in how Red Tie fits in with today's music industry, according to Schroeder.
"We would like to build this company so that we can connect with churches by region and continue to make sure their music needs are being met by connecting them to new material," Schroeder said.
Students must first undergo an interview process to see whether their skills fit the company's needs, but Red Tie encourages students to visit their Facebook page or Twitter for more information.