Lynchburg hosts 'crawl'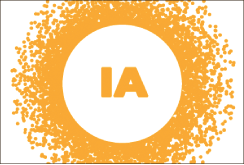 Virginia government officials and local members of the media participated in a "crawl," a brief tour around downtown Lynchburg, April 8. Hosted by the Internet Association, the focus of the crawl was to show how small businesses have benefited by taking their companies online.
The tour included four downtown businesses: Gladiola Girls — a chic women's boutique — Sam Stroud Photography, Rush Homes — a non-profit organization that builds homes for people with disabilities — and the Academy of Fine Arts.
"We want to tell the stories of how these companies are creating value and helping businesses … in Lynchburg grow," Michael Beckerman, the president and chief executive officer of the Internet Association, said.
The seven-month-old association has been going on tours across the nation in an effort to promote e-commerce and social media in small businesses.
Rep. Bob Goodlatte, of the 6th District, was also part of the tour, and he said that he was eager to learn about what the Internet has done for each business.
"Between Facebook, Pinterest and Twitter, it is about the relationship," Goodlatte said.
Renee Wood, the owner of Gladiola Girls, claimed that with the help of social media, more people shop at her store. The store has a Pinterest to help women identify their style.
"People come in and say, 'I saw that dress on Pinterest,' or, 'I saw that tunic on Facebook,'" Wood said.
Since opening up her store in the fall, Wood now has more than 500 followers on Twitter and even more likes on Facebook.
According to Sam Stroud, his online photography blog is one of the most viewed in Virginia, helping make his business known nationwide.
"Being local here and in a small town, obviously we are limited on business … so we made it a point to branch out to markets like Washington, D.C. and Charleston," Stroud said. "For us, tools like Facebook and Pinterest are massive."
When Stroud opened his business three years ago, he was the only photographer. Since then, he has hired 10 employees and is now able to accept jobs all the way out in Arizona, according to Stroud.
Angela Wingfield, the executive director of Rush Homes, said that she could not remember what her company did before the Internet.
"I just put out an e-blast this morning saying we need more volunteers for this event, and already someone posted us on Facebook and promoted the event," Wingfield said. "Already, I have had phone calls and people emailing, saying they are happy to help."
According to Wingfield, Rush Homes also has a Pinterest that provides design ideas and do-it-yourself projects to people who want to make their homes beautiful and handicap accessible.
The last stop on the tour was the Academy of Fine Arts, where Executive Director David Jenkins emphasized the importance of how the Internet can establish a relationship with potential customers.
"The ability to speak very intimately and at a great length to a customer is what the Internet gives us," Jenkins said. "We have to make customers understand they are important to us above and beyond the dollars that they give."
Jenkins explained how he is able to advertise the academy to a larger pool of potential customers with the use of the Internet.
"You don't have to have a Google or Facebook in your town," Beckerman said. "The Internet creates jobs in every town across the country."
According to Beckerman, the Internet is the future of the global economy, and small businesses need to adapt to truly be successful.