Congress is not crying over budget cuts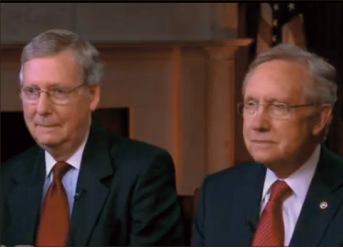 I remember back to the days of my youth, when my parents would frequently lecture me for using bad words — which in those days consisted of vocabulary such as "stupid" and "idiot."
But after observing the outstanding failure of Congress that has led to a budget cut of $85 billion starting March 1, I think my parents will excuse my next slip of the tongue.
Congress … is full of idiots.
Due to their inability to create a budget and agree on a way to cut the country's increasing deficit, Congress has plunged our country headlong into a sequester that will affect millions of people across the country.
Many politicians have said that a cut of this magnitude could stunt the growth of a recovering economy, taking funding away from a variety of critical services. Border security is set to be cut by $581 million, airport security by $323 million and FEMA's disaster relief fund by $375 million.
The list goes on, as more big name organizations feel the effects. The FBI will lose $480 million. NASA is set to lose $970 million. Medicare will lose $10 billion from their budget.
Yet the groups most affected by the new cuts are those who protect us. The Pentagon alone is expected to have its spending reduced by $46 billion in the upcoming year.
Defense Secretary Leon Panetta was quick to condemn the budget slash.
"This is not a game. This is reality," Panetta said at a recent speech at Georgetown University. "These steps would seriously damage a fragile American economy, and they would degrade our ability to respond to crisis precisely at a time of rising instability across the globe."
According to USA Today, nearly 20,000 civilians working for the Marine Corps would have to work with reduced salaries, and the military has alerted another 800,000 employees to expect pay cuts and required furlough starting in April.
In an attempt to help solve the issue, Panetta recommended that military salaries only increase by one percent in 2014. Based on the calculations found by the Labor Department's Employment Cost Index (ECI), a one percent increase in pay is less than the growth of the ECI. Because the ECI includes factors such as inflation, and because the rate of increase in pay is less than the increase of the ECI, the raise is actually a pay cut.
Jenelle Hatzung, a Navy wife, spoke on behalf of all her fellow compatriots when she talked to CNN about the cuts.
"I never thought Congress' inability to pass a budget would so intimately affect my personal life," she said.
But perhaps the most disturbing part of this situation is not who these budget cuts affect, but who they do not.
According to senate.gov, congressmen do not have to worry about their annual pay of $174,000. None of that amount will be affected by budget cuts. Other members of Congress serving in higher-level positions, such as House Speaker John Boehner — who makes $223,500 a year — and House Democratic Leader Nancy Pelosi — who makes $193,000 annually — will have no cuts to their pay, either.
Nor will President Barack Obama lose any sleep over fear of a salary reduction. His $400,000 — not including the countless benefits of the position — is safe for the foreseeable future.
The most ludicrous fact about the salaries of Congress members, though, is who sets them.
Congress does, of course.
Not surprisingly, from 2000 to 2009, Congress voted in favor of raising its salary every year.
In September, congressman Charles Bass of New Hampshire proposed a bill that would have cut Congress' salary by 8.2 percent should the sequester happen.
"We all know the negative impact that sequestration will have, and we also know that we can solve this problem if the House, Senate and the president work together in a bipartisan manner to find a solution," Bass said during his proposal. "If Congress and the president fail to do so, my legislation will simply ensure fairness by applying the same reductions to the salaries of members of Congress, the president and vice president that domestic spending programs will face."
Shockingly, the proposal did not even gather enough support to get a floor vote, which is the most basic, preliminary start to a bill's formation.
So, while members of our military and defense system suffer, our politicians' pockets remain as deep as ever. The men responsible for our financial crisis because of their lackadaisical approach toward spending will continue to laugh their way to the bank for the days to come.
I do agree with Obama on one count. In a recent press conference, he called the budget cuts, quite simply, "dumb."
Indeed. But what about keeping your salary and Congress' salary at their same absurd level?
Pardon my language, but that is just plain stupid.