Published: March 5th, 2013
The Alpha Lamda Delta (ALD) Honor Society held its annual Senior Banquet March 2 in the DeMoss Hall Grand Lobby.
According to ALD Faculty Advisor Bessie Grayson, the banquet honored 137 graduating seniors, while 75 attended the event.
"This is something we do in honor of ALD graduates, and we always use the theme 'finishing well,'" Grayson said.
With the portrait of Dr. Jerry Falwell Sr. looming above the podium, guest speaker Bruce Bell reminded students to "finish well."
Bell recounted the stories of Peter, Lance Armstrong and Howard Hendricks.
"Peter did not stay defeated but rather finished well … Lance Armstrong is an example of someone that failed to finish well," Bell said.
He also spoke about Hendricks and how he was told as a child that he was most likely to end up in prison. Hendricks eventually worked at Dallas Theological Seminary, finished well and then died a week later.
"To finish well, you need to commit to what brought you to this point, acknowledge Christ, seek friends and accountability partners that know you well, find a good church and become men and women of the Word," Bell said.
The officers of the society were recognized for their involvement, and awards were given to the two graduating officers.
"They have been here since the beginning induction year, devoted to the continuity of the organization, attended meetings every Wednesday and doing assignments for every service opportunity," Grayson said.
Senior advisors Andre Craig and Sarah Harper were recognized for their efforts with gifts, according to Grayson.
The recipients of the Maria Leonard Senior Book Award were also recognized during the banquet. This award is given to the ALD member with the highest GPA, which happened to be an 18-way tie. Drew Dickson and Jocelyn J. Van Den Bos were the two in attendance.
The book "100 Cities of the World" will be donated in their honor to the A. Pierre Guillerman Library.
The spirit of ALD is to have a "heart and desire to serve the campus and the community," Grayson said.
"My responsibility is more of a team effort, specifically depending on the different events," President of External Communications Austin Edwards said. "I learned how to work as a team. ALD has inspired me to continue to serve others as I made good friends and got involved in the community."
The ALD is primarily a community service society, where the junior and senior classmen do not really have to be active.
"To be invited, you must have a 3.5 GPA at the end of freshman year," ALD Editor Kaitlyn Quesinberry said. "The active officers are sophomores. Next year, the positions go to the upcoming sophomores, but as a junior or senior, you can still be involved."
"As a historian, I am working on the scrapbook that shows the pictures and articles about the services we have done over the year," Erin Carney said. "It's fun working together, planning these things … and it's cool to see how well people are doing in school."
The scrapbook is how Liberty's chapter showcases its work to the national level.
"Last year, we were awarded the Order of the Torch, a national honor for our scrapbook," Grayson said.
ALD will host their Spring Initiation April 5 in Towns Auditorium, and administration expects to accept 400 new initiatives.
"This year is a record year for us," Grayson said. "We had 343 people join last year, so this is good for the first-year student as some will never join their major's clubs."
Students can get involved with the ALD and partner in serving the community by participating in the ALD annual campus-wide Teddy Bear Drive March 18-21.
Subscribe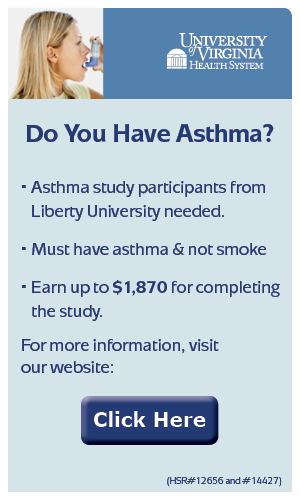 Read about it ...