From the desk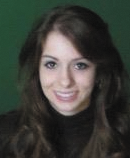 As the final semester of my undergraduate degree beings, I find myself with an odd mixture of both panic at what the future holds and serenity about where I am at in my life at this very moment.
It is much easier to get caught up in the feelings of dread and confusion than it is to revel in the moment and just enjoy the position you are currently at in life. The decisions you have been putting off about the rest of your earthly existence since you entered college are beginning to draw nearer. They are starting to become a reality.
The doors that open to you seem innumerable, but somehow, you are expected to pick just one.
For me, making a decision that is meant to be permanent is terrifying. In high school, instead of choosing one thing to pursue, I did it all — varsity soccer, bowling, basketball, cross-country, track and field, student council, drama club, national honors society, band, choir, quiz bowl, math club. You name it, and I probably did it at one point.
Even when it came to college, I had difficulty determining which path I was supposed to follow, what path God wanted me on. At the very last moment, as my high school principal was asking what college I was going to attend in order to announce me to my fellow graduates as their valedictorian, I chose Liberty University, not because it was the most prestigious of universities that I had been accepted to, but because it was the first one that popped inside my head.
But throughout all of the panic and confusion about the future, one thing remained consistent: God was with me every step of the way. And he will be there for all of the decisions I have to make in the upcoming months.
While you may have numerous opportunities before you, and while it may seem almost impossible to make a decision, one thing is certain: if you follow God, you will never miss an opportunity for greatness.
After all, is greatness not the thing we seek most in this world? Greatness of love, of life, of reputation, greatly serving the Lord with all that we have — these are all things for which we strive.
If you are satisfied with where you are in life, if you have no regrets about what you chose, then just delight in the moment and remember that you were once apprehensive about this moment in time as well, but you made it through.