FACS Dept. plans to explore Italy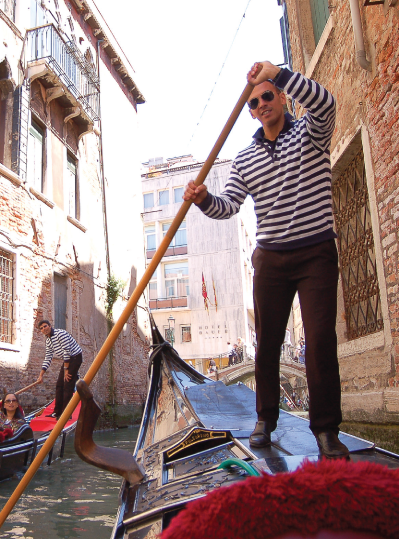 Students will depart on the 11-day tour in May
The travel bug is going around the Family and Consumer Sciences (FACS) Department as faculty and students prepare to set out on an 11-day trip to Italy, May 16-26.
Ruth Gomes, an assistant professor in the FACS Department and the organizer of this trip, said that she is looking forward to her students being able to experience a different culture as they learn firsthand what Italian fashion, architecture and interiors look like.
The trip will take them to popular Italian sites such as the Sistine Chapel, the Coliseum, the ruins of Pompeii and more.
Gomes believes that it is very important to be knowledgeable about the ideas of other cultures before going over to see those designs displayed. She said that she plans to have each of her students study a different Italian designer and give a presentation to help students be more knowledgeable on the subjects of Italian fashion, architecture and interiors.
"(I want to) give them opportunities that they've never had before, as far as seeing what's out there in the world," Gomes said.
One such student, Rebecca Floros, has been studying the growth of Italian fashion as she prepares for the trip. Floros, a double major in fashion merchandising and cinematic arts, said that she is looking forward to seeing the city of Venice and all the art that it has to offer through its buildings and people as they demonstrate their crafts, such as glass-blowing and leather making.
"We'll definitely gain knowledge on how to make our own merchandise, as well as just how to distribute it and market it, from Mrs. Gomes," Floros said. "We'll be learning about the psychology behind the fashion, how these people are selling their clothing, why they're making it and how they're making it."
Gomes wants others to have the same opportunity that her students will have as they walk the streets of Italy and take in not only the fashion, but also the beautiful architecture, interior designs and history that Italy has to offer. For this reason, the trip is open to anyone interested in learning more about the Italian culture.
A private fashion tour will give the team the opportunity to see firsthand some of the products that the Italian designers are creating. The designers will share their perspectives on fashion, which, according to Gomes, is completely different than the perspectives that American designers have on fashion.
Emilie Joyner, a sophomore FACS major, said that she is excited for the chance to see the culture, fashion and people of Italy.
"I've never been overseas before," Joyner said. "It sounds like such a great experience going over to see all the culture, the people and just the beauty of Italy. (I want) to get an idea of their idea of fashion, clothing, design and architecture, and just bring what I learn over there back to America."
The deadline to sign up for the trip is Feb. 6, but Gomes said that students should also be on the lookout for next year's trip. According to her, if it is approved, the FACS Department hopes to make another trip to Paris or London.
For more information on the Italy trip, visit the Liberty FACS Department homepage at liberty.edu.