From the desk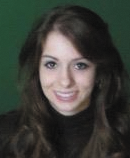 Swing, batter batter, swing!
As my friends start up their computers and make sure that their lineup for their fantasy football teams will get the most points, my attention is on America's true pastime, baseball.
For the first time in six years, the Detroit Tigers get to play in, and hopefully win, the World Series.
After a sweeping victory against the most over-paid baseball team in history, the Yankees fell dramatically against the best pitching lineup the American League Championship Series (ALCS) has ever seen.
While this series is starting to play out exactly like it did in 2006, with the Tigers sweeping their opponents and having too much off-time, the final result of this year's World Series will not equate to a Tigers defeat.
In the 2006 World Series, the Tigers took too much time off between their ALCS victory and their first game against the National League Championship Series (NLCS) winners, ending up losing to the St. Louis Cardinals in only five games. As evident from their minor league games this past weekend, Manager Jim Leyland is not going to allow a repeat of 2006 and is making sure that the Tigers will not get rusty in their long break.
With MVP and Cy Young award winner Justin Verlander, along with Doug Fister, Aníbal Sánchez and Max Scherzer all pitching, and with Prince Fielder, Miguel Cabrera and Quintin Berry all up to bat, there is no way that either the St. Louis Cardinals or the San Francisco Giants could possibly defeat the Tigers.
However, the excitement and high spirits in Michigan about the Tigers winning the ALCS is not the only benefit of them playing in the World Series this year.
With the Tigers bringing in fans from out of state, some much needed revenue could help the city work its way back on top and help lower Michigan's 14.8 percent poverty rate, as reported by the U.S. Department of Commerce's 2010 census.
When baseball fans come toppling into Detroit to see the Tigers take down the NLCS winners, they will bring with them pockets full of money to spend.
So while my friends focus on some delusional football team made up of all-stars who could never actually work together, I am centering my attention on the real dream team, the Detroit Tigers, and their bid to win the World Series. In my Triple Crown winner Miguel Cabrera T-shirt, this Michigan native will be sitting comfortably on her Lynchburg couch, watching the Tigers win their first World Series since 1984.