From the desk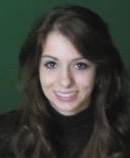 After the Oct. 3 presidential debates, I found myself bombarded with comments from my friends all over Facebook.
Most of the friends that I still have from my public, northern high school were very outspokenly singing President Barack Obama's praises. Nearly all of my friends from my private, Christian university in the south were harping on the fact that voting for anyone besides presidential candidate Mitt Romney would be ridiculous.
Being caught in the middle of the two, I find myself not questioning my own choice for president, but questioning the methods people use to figure out who they will be voting for Nov. 6.
A good amount of my generation who interacted after the debate did not speak about how well whichever candidate they were supporting presented himself, or how great of a point so-and-so made. No, instead they spoke about how awful Romney looked or how terrible of a person Obama is.
Not until some of my friends were challenged on their opinions did anyone try to make a good point about the presidential candidate they were supporting, and many of these comments did not even make sense.
Do not get me wrong, I was also able to hear from some of my more educated friends who had a reason for voting for Romney or Obama. But the point is that they were educated. They knew what they were talking about.
So many people these days are blindly supporting one presidential candidate because it is the cool thing to do, or because their parents were Republicans or Democrats, and following in their footsteps would only be natural.
When does the bandwagon support stop, and the education begin?
Voting can be an incredible experience that allows your voice to be heard if done correctly. Casting your vote without any knowledge about who the candidates are, what they have done in their past offices, or what they support and will be trying to pass into law once elected, however, can be detrimental to the country.
Instead of advocating for people just to vote, the older generations should be encouraging us to educate ourselves about politics and the people involved in them, and only then cast our vote. Supporting Obama or Romney just because it "feels right" does not sit well with me.
Frankly, I would rather people not vote at all if the most they know about the candidates are their political party or where they shop to get great deals.
I do not want the country I live in to be run by a president voted in by a bunch of mindless voters.
Listen to the words the candidates say, listen to what they are not saying, and educate yourselves on their platforms. You will learn a lot.