Video leads to Instagram adventure
This summer, two Liberty University students set off on a voyage directed toward the search for creative photos and their 10,000 Instagram followers throughout the United States. Known as the Pilgramers, Jody Johnston and Ryan Carl embarked on their adventure through 24 cities in 24 days after posting a funny video on YouTube entitled "Stuff Instagramers Say."
The fast-paced video includes multiple clips of Johnston and Carl acting out humorous ways that people sometimes use the photo sharing application Instagram. A few short days after the video was created, their video was posted on Instagram's official blog and was tweeted to the application's massive network of followers.
"We decided to take Jody's character, the funny character in the video, and bring him around the country," Carl said.
Because of this idea, the two set a goal to spread community values by showing love wherever they went. They used Instagram to travel the country, capturing God's beauty through creative pictures.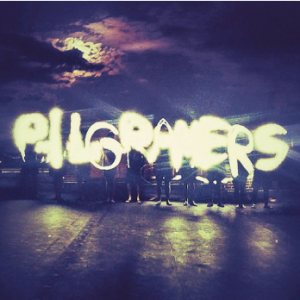 Five small words marked the beginning of a worldwide adventure for these guys. "Hey, you wanna go gramming?"
Throwing their bags in the back of their white Toyota Corolla, the pair were directed by their 10,000 followers through pictures posted with a hash tag that served as a location generator.
"Our goal was to go into a city, post on our Instagram account that we would be meeting in a certain location and Instagramers all around the city would come out and tangibly spend a day together taking pictures," Carl said.
With the help of Thomas Fischer, who directed their adventure's video audio bytes, the two formed relationships in many different corners of the country.
The meetings, referred to as Instameets, ranged from 60 or 70 people to the largest meeting of 120 people on the Santa Monica pier in Los Angeles, Calif.
"It wasn't like crowd control though. Everyone was busy getting to know each other and getting to know us," Johnston said.
Designing new ideas for their followers and collecting them through Instagram hash tags, the Pilgramers created the perspective project, deadstagram, underwater gram and a project intended to raise up Aurora, Colo. after the recent theater shooting. These ideas came to life during the Instameets and reverberated throughout the Instagram community after their departure.
Before this trip began on July 4, Johnston and Carl agreed that they would not miss the anticipated premiere of The Dark Knight Rises. They planned to watch the premiere with the Denver community and enjoy one night of relaxation.
"We would have been in Denver. The day before, we had been given four free tickets to Disneyland, so we went there and drove through the night. The shooting happened as we were driving," Carl said.
The Pilgramers visited Denver the day after the shooting, following their original plan. Hesitant smiles and cheeks damp with tears greeted these Liberty travelers as they pulled their car to a stop in the heart of the community.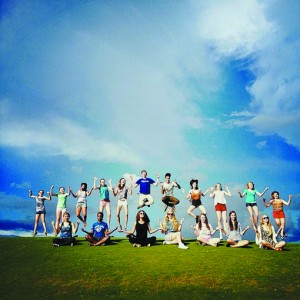 "We were able to love, hug and cry with family members and friends who had just gone through that horrible tragedy," Johnston said.
"Raise up Aurora" was a hash tag project created to challenge all of Instagram to stand up against violence. Johnston and Carl's original intention of spreading community values was soon heightened in an area that was completely shocked and shattered in one tragic night.
Close to 1,500 photos were submitted by their followers the first few days following the shooting. Many of the individuals that Johnston and Carl visited would frequently ask them what made them different. These questions often gave the Pilgramers a chance to tell people about God and, on occasion, have spontaneous prayer meetings or miniature revivals in the cities they visited.
"I'm so glad that God could use our little trip in such a way, just to build relationships with people," Johnston said.
After traveling to many cities marked by sleepless nights of driving, the summer adventure was completed Aug. 1 in Nashville, Tenn. Johnston and Carl plan to tour again, possibly carrying their vision overseas and bringing community to as many people as they can reach.