Tylenol honors LU nursing student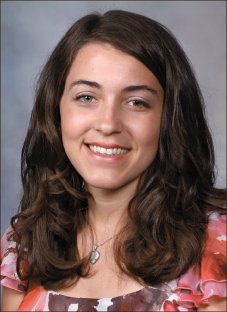 For 22 consecutive years, the makers of Tylenol have awarded over $8 million in scholarships to students studying healthcare. This year, Tylenol awarded 40 well-deserving students scholarships worth $5,000.
Liberty University nursing student Kayla Hanson was among those recognized for her outstanding academic success.
Hanson entered the nation-wide contest in the spring of 2012, and by the end of August, she found her name in one of the 40 coveted spots. Among the fields eligible to enter the contest are medical, therapist, pharmaceutical and nursing students.
"We are proud to support those dedicated to a lifetime of caring for others," Tylenol posted on their website.
According to Hanson, she wanted to be a nurse since she was 10 years old—a desire that sparked the moment her baby brother was born. The birth experience encouraged her to want to be a nurse and care for mothers and infants.
"My love and compassion for people combined with my love of medical science confirmed to me that I was called to be a nurse, and I developed a passion to be a light to people in difficult situations," Hanson said.
The last couple of years have been full of opportunities for Hanson to pursue what she loves.
This past summer, Hanson spent time at Mayo Clinic, where she worked in the Neonatal Intensive Care unit. The previous summer, Hanson spent time at Duke University Hospital as a nurse intern. She worked in the neuro step down unit, where she was able to practice her skills as a nurse.
It has been a busy year for Hanson. She balances classes, clinicals, tutoring and nursing board meetings, not to mention her social life, throughout the week.
"I spend most of the day…devoted to the nursing program," Hanson said.
According to Hanson, all the time spent on the program is worth it, and she cannot imagine doing anything else.
The funds from this scholarship will be helpful next semester, and just as importantly, the professional recognition from a name like Tylenol will help her earn a job once she is out of college.
"I would like to get a job in a teaching hospital in maternal child critical care and pursue the vision the Lord has laid on my heart," Hanson said.