Is the recent MLB policy enough?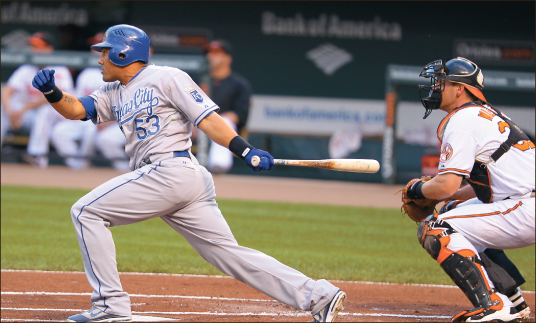 Major League Baseball (MLB) has made large strides to reduce the use of steroids, enforcing stricter rules that make players think twice. However, MLB players still find it necessary to use banned substances.
According to baseballsteriodsera.com, nine players have been suspended for their use of a banned substance since 2008. This season, four additional players have also been suspended.
While the percentages of players that used banned substances decreased from the steroid era is still plaguing the MLB.
unding San Francisco Giants outfielder Melky Cabrera and Oakland Athletics pitcher Bartolo Colon have sparked debate whether the MLB should strengthen suspensions for substance abusers.
The current MLB policy on banned substances is 50 games for first-time offenders, 100 games for second-time offenders and a lifetime ban for third-time offenders. The MLB should increase the amount of games missed for first- and second-time offenders that may harm the player's season. In the National Football League, first-time offenders are suspended for a quarter of the season (four games) and one year for second-time offenders. Baseball should also follow suit.
Before his suspension, Cabrera had already won the MVP of the 83rd MLB All-Star game and was primed to win the National League batting title. But after being caught and admitting to his use of a banned substance, Cabrera went an extra step and attempted to create a fake website with an associate. Cabrera claimed that he was sold the substance through the website, which would help him challenge the 50-game suspension.
However, forensic teams traced the website to Cabrera and his associate. Cabrera's associate has since been banned from all ballparks in the MLB.
Colon, a former American League CY Young player of the year, tested positive for a banned substance Aug. 22, one week after Cabrera. After a mediocre 2011 season with the New York Yankees, Colon signed a contract with the Athletics. He was instrumental to their pitching staff, having a 10-9 record, and led the Athletics with a 3.43 earned run average (ERA).
The MLB has made reaches that impact players, but baseball analysts believe that missing a third of a season (50 games of 162) is still not enough to create fear in the heart of substance abusers. Cabrera, who was suspended Aug. 15, may still come back and play before the beginning of playoffs.
MLB commissioner Bud Selig has recently done a great job in enforcing the policy of steroids. Given the tarnished legacy of baseball and steroids from the past, Selig still has a ways to go.