Creativity blossoms at Petal Flower Co.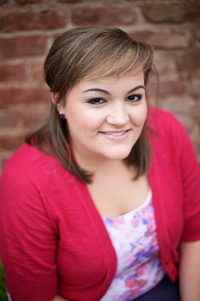 OSL associate director Elisha Dudley makes art a business
Even with winter approaching, flowers are in demand all year long, and at the Petal Flower Company, flowers are always in season.
The Petal Flower Company is an online floral business that supplies Lynchburg, Forest and surrounding areas with delicate flower arrangements. The Flower Company offers customers unique bouquets ranging from melon-chartreuse to even plum-tangerine.
The Petal Flower Company was opened in December 2008 by Liberty alumna Elisha Dudley.
"A friend and I decided we needed a creative outlet. I've always loved designing, and I was a resident director (RD) at the time and wanted something to do on the weekends that fueled my creative desire," Dudley said.
Maintaining a floral business and a recently appointed position of the only female associate director (AD) in the Office of Student Leadership keeps Dudley busy.
"As an AD and the owner of Petal Flower Company, my life is very hectic. I focus on Liberty from 8-5 and my weekends and nights are dedicated to Petal. There are times when I have a bouquet in one hand, and I'm on the phone helping an RD manage a crisis with the other, but it's the price you have to pay to do two jobs that you love," said Dudley.
Dudley was promoted to AD after three years of experience working as a RD on Liberty's campus. She graduated from Liberty University in 2007 with her Bachelor's degree in Interior Design and again in 2010 with a Business Master's of Science in Management.
"I'm proud to represent Liberty in the local community. A lot of the weddings I do are for Liberty students, and I love being able to provide modern wedding flowers for their special day," Dudley said.
The Company was also founded with a budget in mind. Being an online based company, flowers are able to be sold at a 30 percent lower price which adds to the Petal Flower Company's growth and commitment to keeping the costs as low for customers as possible.
"The experiences I had from being an RD have shaped the way I run Petal. Both jobs always have unexpected twists and turns and you have to be able to work under pressure. I learned from being an RD that you have the ability to pour your heart into your passion and make it great and that has to be done on your own initiative. It's the same way with Petal," said Dudley.
Dudley conducts free consultations for her clients and personalizes each bouquet and arrangement to their liking.
"I'm so thankful that the Lord provided such a fun job that allows me to meet so many different people and to be a part of one of the most important days of their lives. Every wedding is as unique as the bride's individual style and has its own challenges. I often joke that I could have my own Bravo TV show," said Dudley.
For more information or to see examples of Dudley's work, visit the Petal Flower Company online at www.petalflowercompany.com.