Dare you to move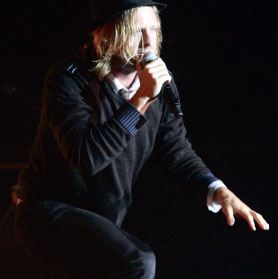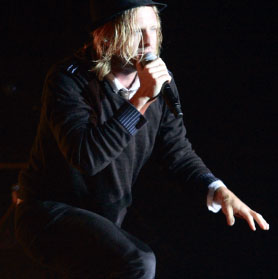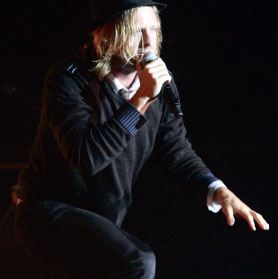 As the lights went down in the Thomas Road auditorium, the volume rose and fans went wild. The Almost took the stage first, performing songs from their latest album "Monster Monster." Fans flooded the front of stage, with the occasional bodysurfer wafting over the heads of the crowd. The Almost revved up the crowd with their hits "Say the Sooner," "No I Don't" and "Monster Monster." Only having released two full-length albums to date, the Almost has become a well known and acclaimed musical force, delivering an equally powerful performance as their following act and nearly 10 year senior.
Switchfoot took the stage with lead singer Jon Forman appearing in the audience as he started to sing. Throughout the evening Forman left the stage and stood on the rails of the staircases leading to the auditoriums balcony, allowing adoring fans to surround him. Switchfoot performed the songs "24," "Your Love Is A Song" and "Awakening," along with smash hits "Dare You To Move" and "Meant To Live." Switchfoot, founded in 1996 by Jon and Tim Foreman, has used their influence for causes such as To Write Love on Her Arms and Habitat for Humanity, according to the band's website.
After the concert, fans waited outside their tour bus for an hour and a half for the band members to appear for pictures and autographs.
"I liked Switchfoot a lot before, but I love them even more now," junior Janna Barber said.
Even Switchfoot veterans were impressed by their performance.
"This is my 10th Switchfoot concert, and this was one of the best," senior Jessica Jones said.
EDWARDS is the feature editor.
MASSEY is the assistant opinion editor.