At every turn, Liberty students receive the spiritual support they need to grow in their faith while pursuing their dreams
Providing opportunities for spiritual growth has always been a top priority for the student experience at Liberty University. While people expect a Christian college to hold worship services and Bible studies, the steady spiritual encouragement that Liberty students receive throughout the week goes well beyond those activities. Engaging events for the entire student body, such as weekly Convocations and Campus Community, challenge students' perspectives and strengthen their relationship with the Lord. For every resident student, there are seven to 10 trained leaders and peers they can turn to in their dorms for emotional and spiritual support. And in every classroom, professors teach from a Christian worldview, serving as a guide on their students' faith journeys.
To learn more about the unique opportunities available to all Liberty students to help them grow as Champions for Christ, read the following experiences of two students during a typical week on campus.
Meet Mykayli Carranza
Freshman Mykayli Carranza describes herself as an introvert. But since moving into Residential Commons I, she has been challenged to step outside of her comfort zone — physically and spiritually.
"If you come here at night, everyone is outside of their rooms hanging out," Carranza says. "It's a real community. You have people who have their groups, but everyone is trying to reach out to one another."
Carranza, originally from Fredericksburg, Va., knew college would be an adjustment. But her residence hall has quickly become home. Welcome mats lay outside the room doors, and white boards are decorated with inside jokes.
She doesn't have to go far to find a listening ear. Next door, Resident Shepherd (RS) Katie Carlucci has an open-door policy. When the students enter to chat about their day or need a shoulder to cry on, Carlucci pulls out a giant beanbag for them to sit on.
"I take it from Acts 2," Carlucci says. "The early believers were in complete community together; they broke bread together. Our room is a safe place where our girls can be vulnerable or where they can go to find a friend."
Carlucci is one of 262 resident shepherds who are assigned to the residence halls and supervised by 10 full-time shepherds who offer pastoral care under the Office of Spiritual Development's LU Shepherd team.
Carranza says the entire spiritual leadership team shares a similar mindset, from the shepherds and resident shepherds to community group leaders (CGL), who lead small group discussions in the residence halls every Wednesday night after Campus Community, focusing on how to apply the message to their lives. The LU Shepherd team cares for students' needs alongside resident assistants (RA) and resident directors (RD) from Liberty's Office of Residence Life.
"They are always coming in to check on us and ask us how we are," Carranza says. "But you know when they're asking you, 'How are you?,' they are really asking you how you are spiritually, emotionally, and physically. They're not asking because it's their job, but because they care."
During the week, Carranza sticks to a full class schedule as she works toward a B.S. in Biomedical Sciences. On Mondays, Wednesdays, and Fridays, she attends chemistry class, taught by Instructor of Chemistry Lauren Hopper. Before the first test last month, Hopper encouraged her students.
"Relax," she tells them. "If God wants you in a specific program, then you'll get in. If not, then He'll redirect your path to something better."
An inspirational quote appears on the screen at the front of the room: "Anxiety comes when we look at our circumstances and then look at our ability. But faith comes when we look at our circumstances and then at God's ability."
"Professor Hopper is one of my favorite professors," Carranza says. "She's always encouraging us and praying for us in class."
After leaving the Center for Natural Sciences, Carranza walks across the Academic Lawn to Evangelism 101 with Rawlings School of Divinity Professor Keith Oglesby. At the start of each class, he tells students to take five minutes to get to know the people around them.
"Talk to the person in front of you and behind you," he says. "Ask them how many brothers and sisters they have, ask how many times they've been to Cook Out."
Oglesby says that the small gesture creates community and teaches them how to be intentional in sharing their faith.
"I want them to be aware of the spiritual needs of the people around them. And it encourages them to go outside their sphere of influence."
For students like Carranza who are living away from home for the first time, it also shows them that people care.
"I want my class to be an oasis in the middle of a hectic day where they can be comfortable," Oglesby says.
After Evangelism 101, Carranza gets a head start on her homework before "hall dinner" and the weekly Campus Community service. Everyone on her hall meets with the students from their "brother dorm" at a campus dining facility. It's a time to burn off steam after a busy day.
For Carranza, Campus Community — held every Wednesday night — has become the highlight of her week. On this particular night, Senior Vice President for Spiritual Development David Nasser was continuing his "Seven" series about the seven churches of Asia Minor from the Bible. After dinner, Carranza and her hallmates rush to the Vines Center to get the good seats on the floor.
"I love how Pastor David dives into the Word," she says. "He teaches it in a loving and fatherly way. He doesn't talk down to you; he talks to you."
Carranza also enjoys the worship.
"Music has always been important to me," she says. "There's something about coming together and singing as a student body. You can feel the Holy Spirit's presence, and there's nothing like it."
Carranza has more chances to worship with her peers at Convocations, held on Monday, Wednesday, and Friday mornings, featuring special guest speakers.
Each year, Convocation plays host to more than 80 guests of national significance from every sphere of society. With more than 13,000 in attendance and thousands more watching online, Convocation remains the largest weekly gathering of Christian college students in the world.
During her short time on campus, Carranza is already putting into practice what she's learned.
"I spend more time now dwelling on the Lord through devotions or just sitting and reading my Bible," she says. "Sometimes, I'll just sit in my room and pray or listen to worship music."
She says that her relationship with the Lord has been "bumpy" over the years, "but coming to Liberty was the first time I was able to be free to chase after the Lord and make my relationship with Him my own. I didn't feel like it was forced, but my decision."
Meet Jonah Twiddy
While other students head to the Vines Center exit doors after Convocation, junior Jonah Twiddy hangs back, gathering with a few friends to discuss the speaker's message. Convocation guest speakers vary; on this day, political commentator Candace Owens spoke. Twiddy says he always finds a way to test the message against his worldview. Sometimes he is encouraged in his faith; other times, he is challenged in it.
"I feel like Convo is one of the safest places to disagree, to work out what you believe," says Twiddy, from southern Michigan. "You get to formulate your ideas and opinions without having to fear being judged or attacked."
And he enjoys the prayer and worship at the beginning of every event.
"God is always a part of it," Twiddy says. "It really does fill me up," he adds. "I am always looking forward to the next one and thinking back on the last one."
As he drops his backpack and flips open his laptop for class, Twiddy's faith continues to be engaged. Whether it's in math or global studies (Twiddy's major), the professors intentionally integrate faith and learning.
"There are good discussions that come out of class," he says. "You are always thinking along with the material and interacting with it, which helps you develop your personal faith."
Dr. Melody Harper, chair of the Department of Global Studies, says she wants her students to develop character and integrity.
"I want them to internalize those values so it's not just what they know about their field, it's how they live and interact with the people who are part of that community," she says. "We don't have our religious beliefs in one box and then our major or our classes in another box. If we educate that way, people continue to live that way."
Twiddy says the lesson hits home because "the professors model that in their own lives."
Midway through his week, Twiddy often finds himself further challenged at Campus Community on Wednesday nights.
"You see a lot of cool stuff happening there — revivals and students getting baptized in the lake by the library," he says. "It unites the student body under the same teachings."
And, he adds, "Pastor David Nasser does not shy away from really tough topics. Hearing the issues taught from the Bible helps you know where you stand and to know you don't have to be afraid to talk about them with others."
Those heavy topics help spur deeper conversations in his community group that meets in the residence hall afterward. The young men sing worship songs to an acoustic guitar and pray together. As they discuss what they have learned over the past week, they often find themselves in different places. But they are seeking truth from the same source — Scripture — as they mature in their faith together.
"I feel like I have opened up a lot more and seen the value of that community," Twiddy says. "When I came here, I was not very open. But I needed somebody to know what was going on in my life because if I didn't tell someone, it was just going to keep growing in me. By being open and sharing with others, it has helped me to release some of that stuff."
The culture of spiritual development is intentional in his dorm. Resident assistants celebrate individuals each week for their community service and, just before breaks, encourage students to go home and share with their friends and family the ways they've grown in their faith. Resident shepherds help ensure that everyone has regular accountability and teach students how to study their Bibles.
"I feel like I can walk into any room and talk to anybody there," Twiddy says of Dorm 25. "The leadership, the CGLs, and the RSs, set that example. That culture is carried down. Those who disciple me are discipled."
Over a warm beverage from Argo Tea, Twiddy meets with his CGL, Liam Barham, who helps to hold him accountable in his walk with the Lord.
"I love the chance to meet up with someone for the sole purpose of growing in our faith, because that's where things get personal," Twiddy says. "That consistency is what really gives me the kick-in-the-pants I need to grow in my obedience."
Twiddy is also spurred on to engage the local community and share his faith. He helps lead Cru events (the U.S. ministry of Campus Crusade for Christ International) at other local colleges.
"At Liberty, you will have people pouring into you. But you have to be intentional with yourself, to take part in that and then pass it on, pour it out."
As wonderful as it is for Twiddy to join in Bible study and worship with other believers, he also takes time throughout the week to be alone with God. A favorite spot is the prayer chapel.
All of these experiences he has shared here cycle forward into another week, when Twiddy takes hold of more opportunities to nourish his roots as he grows stronger in his faith.
Learn more about the ways Liberty cares for its students and helps them grow in their faith. Visit the Office of Spiritual Development website: Liberty.edu/OSD.
---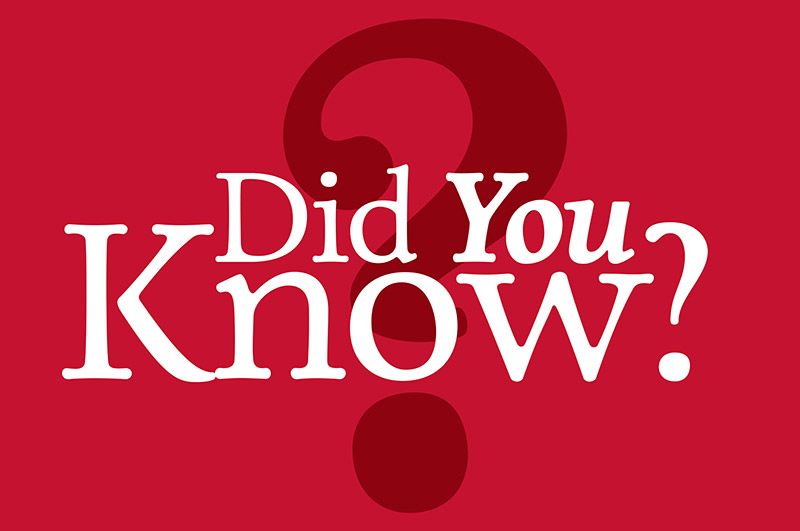 Online students also have multiple opportunities for spiritual growth and for building community among their classmates. Students can watch streaming broadcasts of Convocation and Campus Community at Liberty.edu/OnlineEngagement. The Office of Online Student Life website offers counseling services, support groups, and a place for prayer requests. Students can also connect with other online students, faculty, and staff for prayer and daily encouragement at Liberty.edu/Yammer.