Liberty University takes a holistic approach in its mission to develop the mind, body, and spirit of its students by providing state-of-the-art facilities and a variety of recreational activities.
"In addition to improving your physical health, staying active can help you manage stress, improve sleep, and motivate you to make healthier choices throughout the day," said Jamie Swyers, Recreation Centers director. "It doesn't matter what form of exercise you choose to participate in — whether it's rock climbing, swimming laps, taking a Pilates class, playing basketball, weight lifting, or simply walking — the benefits are tremendous."
Swyers and her staff work progressively to offer programs and opportunities that help students find balance and create harmony in their busy academic and social lives.
"Our team loves to be able to provide so many options for the campus community, because when you find something you really enjoy, we know you are far more likely to stick with it," Swyers said.
Recreation Centers' facilities were utilized more than 1 million times throughout the 2017-18 school year and received 1.13 million guests.
The LaHaye Recreation & Fitness Center recorded more than 30,000 visits per week over a seven-week span last spring.
"The center is the hub of physical activity on campus," Swyers said of the expansive multipurpose facility that features a 40-foot rock climbing wall, an aquatics center, spacious weight and cardio rooms, seven basketball courts, and an overhead walking track.
Throughout the school year, the center offers over 100 classes per week in Zumba, Pilates, CrossFit, cycling, aerobics, and more. The center hosted close to 32,000 participants in group exercise classes in 2017-18 — an average of more than two classes per student.
The rock wall had a total of 26,124 visits. Users logged a total of 310,543 miles on LifeFitness Cardio stations, equipped with Discover consoles, which offer touchscreens with detailed workout analysis, TV, internet, and interactive cycling and running routes.
The Recreation Centers department also oversees activities at the new Liberty Natatorium (complete with an Olympic-size pool and diving well), the Montview Student Union Bowling Alley and Game Room, and David's Place (featuring an outdoor pool, indoor gaming room, billiards, and pingpong tables).
Students can also participate in Liberty's thriving Intramural Sports department, which provides competitive but fun outlets for health and fitness, while promoting sportsmanship and teamwork. Up to 20 sports are offered, ranging from beach volleyball, flag football, softball, and Ultimate to basketball, racquetball, table tennis, and dodgeball.
Other recreational activities include skiing and snowboarding at Liberty Mountain Snowflex Centre, ice skating, hockey, and broomball at LaHaye Ice Center, and soccer and other sports at the Thomas Indoor Soccer Center.
The university also offers a wide array of resources through its Outdoor Recreation department, which uses the Hydaway Outdoor Recreation Center on Liberty Mountain as its home base. Students can swim, canoe, paddleboard, kayak, fish, camp, and challenge themselves on a high-ropes adventure course and zipline. The department also organizes the six-race Liberty Mountain Trail Series and dozens of adventure trips that allow students to get away and unwind. Students can go camping, hiking, or horseback riding in the nearby Blue Ridge Mountains, try their hand at flyfishing or bouldering, or explore their wild side by white water rafting or kayaking in West Virginia or skiing and snowboarding at Wintergreen Resort.
---
University initiatives foster wellness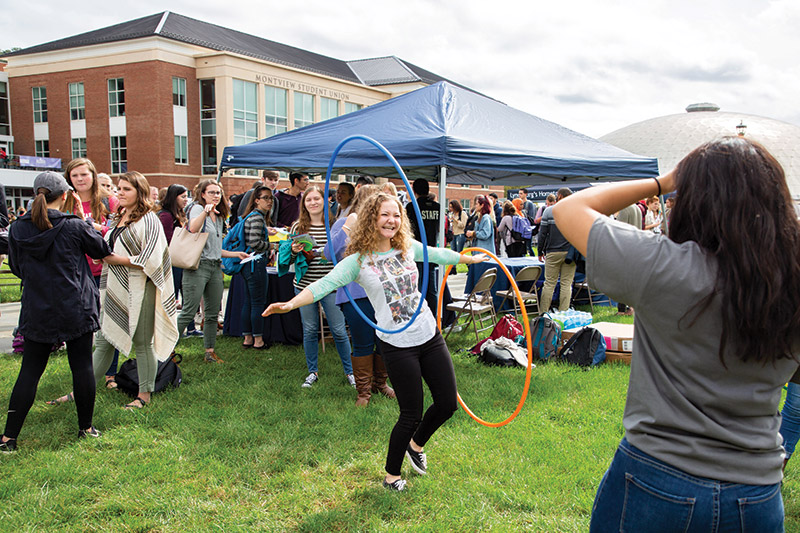 Liberty University is well on its way to meeting all the required guidelines under the Partnership for a Healthier America (PHA) Healthy Campus Initiative, a national program that supports health and wellness on college campuses.
The university joined the initiative in 2016 with a commitment to meet the benchmarks — ranging from nutritional dining offerings and fitness programming to outdoor recreational activities — within three years. Liberty is one of 52 campus partners from 30 states and is on schedule to submit the final requirements in the spring.
Liberty has also taken a proactive role in promoting healthy lifestyles on campus through the Live Healthy Liberty Campus Coalition. Representatives from campus departments meet quarterly to develop programs that support and facilitate healthy behaviors.
On Oct. 16, Liberty held its annual Health Expo on the Academic Lawn, with more than 25 vendors and 1,000 students participating. The event highlighted all nine dimensions of wellness addressed by the Health & Wellness Initiatives department: intellectual, physical, emotional, spiritual, environmental, financial, digital, occupational, and social.
---
Health center and new pharmacy meet student needs
Liberty University's Student Health Center moved from Green Hall to the first floor of Residential Commons III this past spring. Besides being more accessible to much of the residential student body, the facility received an upgrade from eight to 15 exam rooms and includes two new minor procedure rooms, a full lab, and a digital X-ray room. The center is staffed Monday through Thursday from 8 a.m. to 6 p.m. and Friday from 8 a.m. to 5 p.m. It is serviced by two doctors, three physician assistants, and nurses from Central Virginia Family Physicians, a nationally recognized medical group that provides quality health services, promotion, and preventive care.
This fall, Liberty began a new partnership with Hill City Pharmacy, which opened near the Student Health Center. The full-service facility also provides free deliveries for students, faculty, and staff — to the front desks of offices and to the front doors of residence halls.
---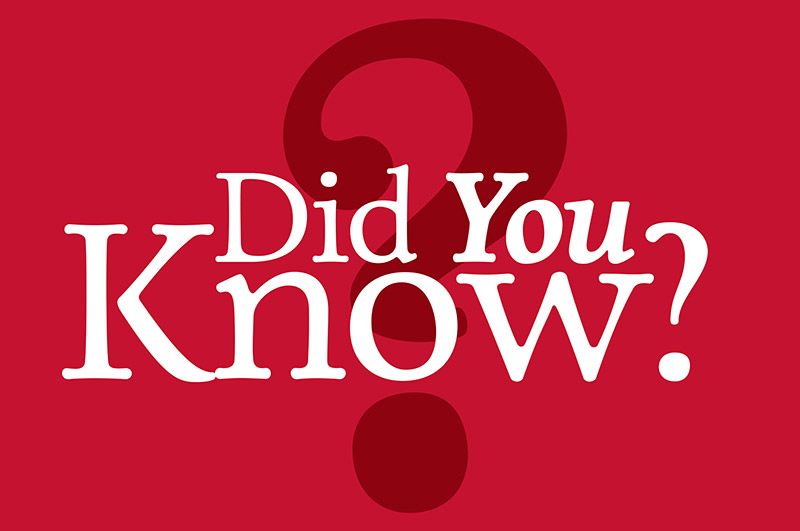 Liberty's Campus Recreation division was recently ranked as one of the Top 50 in the United States by CollegeConsensus.com.