Demario Douglas and Durrell Johnson find new homes in the NFL

Every spring, the 32 NFL clubs gather for an annual selection of college players entering the league. The NFL Draft is an event known for its excitement, drama and life-changing nature. This year's Draft was dramatic as ever. Three of the first four selections were quarterbacks, trades ran rampant and many teams made some unusual moves. 
The Carolina Panthers selected Alabama quarterback Bryce Young first overall to be the next face of their franchise, while the Houston Texans snagged Ohio State quarterback CJ Stroud and Alabama defensive end Will Anderson as the cornerstones of their offensive and defensive units, respectively, in back to back picks.
Like the last few years, there were several players from Liberty eligible for the Draft. Only one, however, had the honor of hearing his name called.
---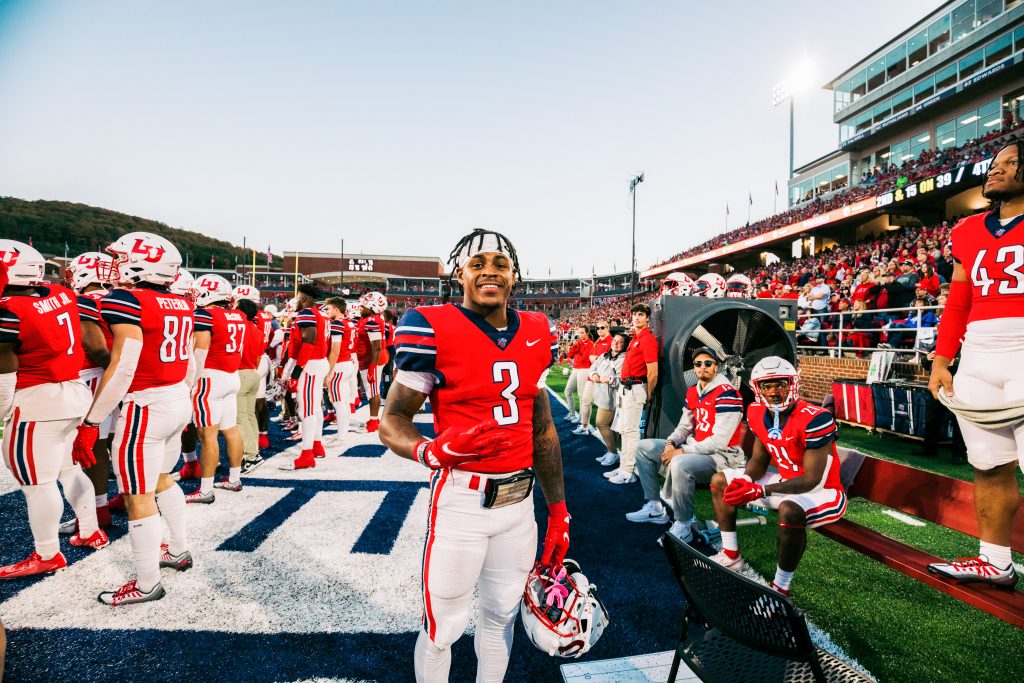 Flames wide receiver Demario Douglas was selected by the New England Patriots in the sixth round with the 203rd overall pick. He joins LSU's Kayshon Boutte as second receiver taken by the Patriots in the sixth round.
Douglas was projected to be selected somewhere in the later rounds, with many predicting he would fall to the sixth. He finished the 2022 season with over 1000 receiving yards and six touchdowns. Despite being a smaller receiver, at only 5 foot, 8 inches tall and around 180 pounds, his draft stock improved after a strong showing at the NFL Scouting Combine in March.
Douglas is known as an undersized yet athletic receiver. He possesses elite speed and the ability to make defenders miss in space. He also has valuable special teams experience, having been a kick and punt returner during his time at Liberty.
Bill Belichick and the Patriots will likely make Douglas earn his stripes — and initial roster spot as a special teamer. His athletic ability should open doors for him as a returner and a gadget receiver in the NFL. 
---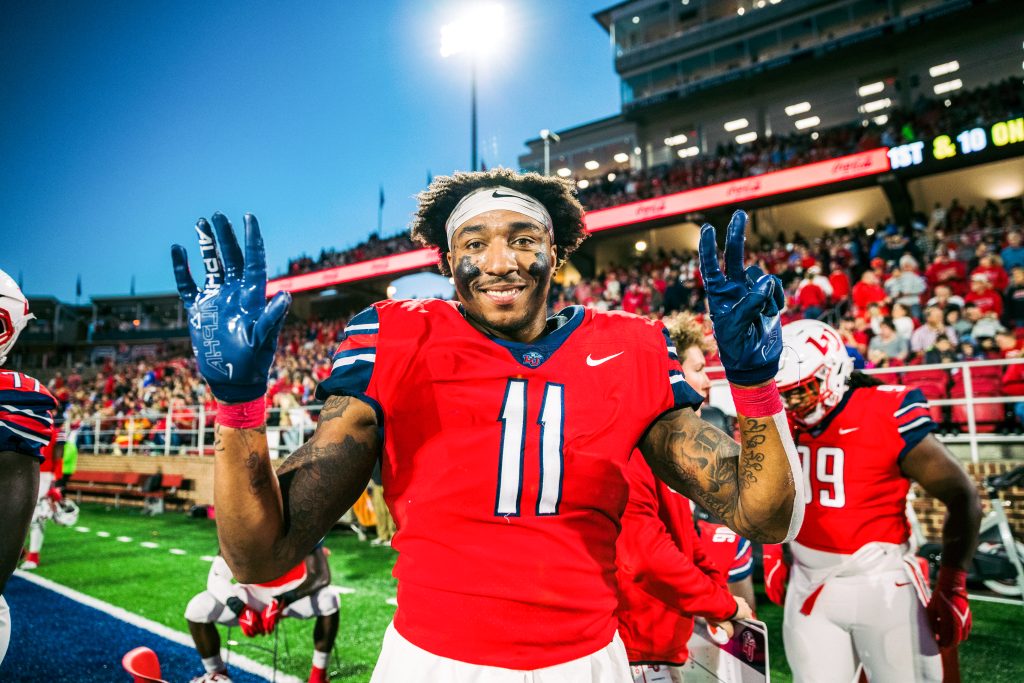 Although no other Flames were selected in the Draft, one former Liberty player found his way into the league. The Dallas Cowboys signed edge rusher Durrell Johnson as an undrafted free agent when the Draft concluded April 29. Johnson had a visit with the Cowboys in the weeks leading up to the Draft, which created speculation about him being a potential late-round selection.
Johnson, who is 6 foot, 3 inches tall and 250 pounds, finished last season with 58 tackles and nine sacks. He was a feared pass rusher for his three seasons on Liberty Mountain, and he made a big enough impression to earn projections as high as the fifth round.
Johnson did not participate in the NFL Combine and is seen by some analysts as a candidate to make a practice squad.
Johnson, like Douglas, will have to quickly adapt to the speed of the NFL, and will have to earn his roster spot through training camp and the preseason at the end of the summer.
Wheeler is a sports reporter for the Liberty Champion. Follow him on Twitter