Interior design lab under construction

If you're a Liberty student walking through campus, it's guaranteed that you have witnessed some type of construction project happening on campus. 
Whether it's the new dining hall being built near Commons or the Jerry Falwell Center being built next to the Hancock Welcome Center, there always seems to be some new project sprouting up on Liberty's campus. This year, a new project has been added to the mix: a design lab in DeMoss Hall, which is projected to be finished by the end of this spring semester (April).
The new design lab was requested by Lisa Campbell, an assistant professor for the interior design department, and Kevin Lyle. This new lab will give the interior design students their own space to work in, which they haven't had since the beginning of their program. Before, the students shared a space with another group.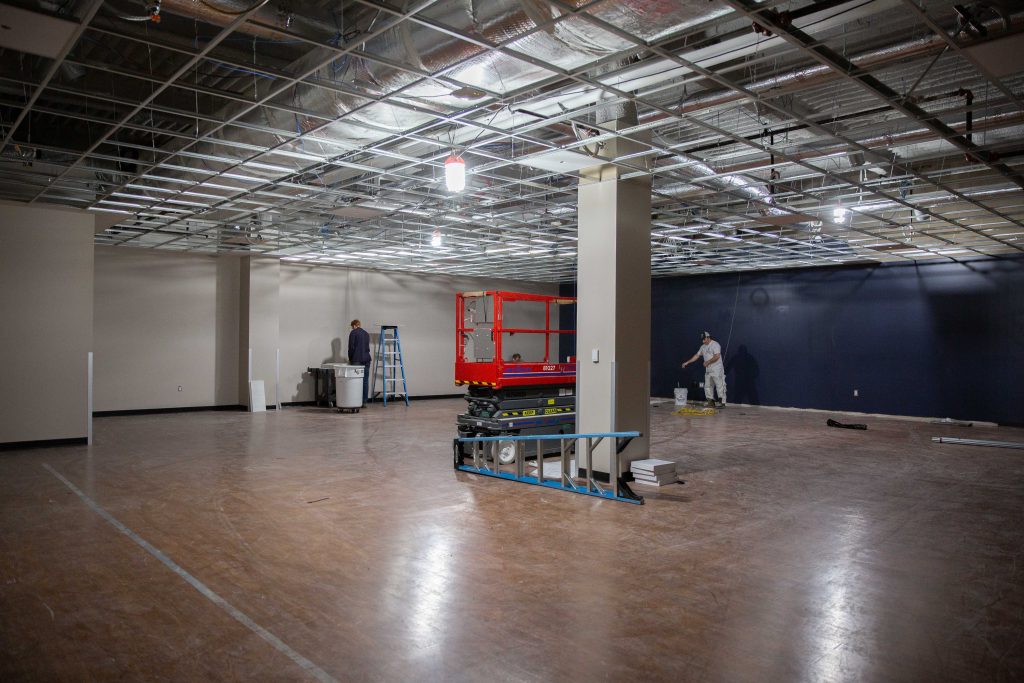 "Their existing lab was the pottery space (originally allocated to the Master of Fine Arts program)," Josh Little, design and drafting manager, said. "It's really noisy. When you walk into this (new) space, it's going to be quiet and solely focused on what they'll be doing."
Director of preconstruction, design and renovations, Joshua Manwarren, is in charge of this project. This new 1,300-square-foot lab will be located on the fourth floor of DeMoss, housing 24 drafting tables. The lab design also includes plenty of space for students to store their supplies and projects.
On top of the new drafting tables and extra storage, the lab will be equipped with special lighting, which will allow the students to change the lighting to see how the light affects the colors of a space, as well as multiple TVs so that students at different tables can work as a group. The lab will have many large windows for visibility so the students can showcase what they are working on as well as allow them to display their final pieces.
According to Manwarren and Little, this space is purpose-built for the interior design students. This new lab will give the students a place that caters specifically to their learning experience, which they haven't had before.
"From a student's perspective, you have a little bit of ownership when you have a defined space that's yours," Manwarren said. "You can take a gym class out in a parking lot, but is that the same as in a beautiful arena that's built for basketball? It inspires different feelings."
Prior to the project, Manwarren's team presented the projects' parameters to the interior design students and let the students create their own designs based around it.
"We judged their different projects," Manwarren said. "Then we presented to the class what we were actually building to see the similarities. We used the whole thing as a learning and teaching opportunity in a real-world environment."
Before the project began in January, the new design lab was originally a big open classroom. Liberty has been moving from these open classrooms to more specially-geared lab/classroom spaces. Manwarren's crew made this once large open classroom into two spaces by adding a demising wall.
"It was really rewarding for me to be able to be a part of this project … I have been in the students' shoes before and personally know what the current interior design lab is lacking and know what they need in this new one," Giavanna Cambeletta, a Liberty graduate from the interior design program and the assigned designer for this project, said.
The new interior design lab will soon be up and running, giving students the ability to design their own future.
Pickard is a feature reporter for the Liberty Champion