13 Blue light boxes are now active across Liberty University campus

Across Liberty University's campus, 13 new emergency safety boxes now stand high over their respective areas. These emergency boxes, colloquially dubbed "blue lights," are a new safety measure intended to promote safety across Liberty's campus. The blue light boxes were originally announced Nov. 3, 2021, when Liberty Interim President Jerry Prevo previewed the boxes during Convocation.
"We are in the process of installing blue boxes," Prevo said. "(Blue boxes) are going to be stationed in places where something could happen."
Now, just nine months later, these blue boxes, along with other new security measures, have started to come to fruition across Liberty's campus. Vice President of Security & Public Safety Ronald Sloan said extensive measures are underway to improve campus safety.
"We have been engaged in a multi-faceted approach to enhancing every aspect of Security & Public Safety at Liberty University with the full support of Interim President Jerry Prevo and the LU Board of Trustees. The blue light boxes are now functioning, one-third of our new, state of the art, camera system is in place and a fully functional emergency operations center has been implemented," Sloan said. "Our focus is to provide the safest and most effective environment possible for the Liberty University family to accomplish the mission of Training Champions for Christ."
Sloan also encouraged students that, "if you see something, say something" and that "additional enhancements are coming soon."
Of these new measures, the blue lights are the most visible physical change residents can observe on campus. According to a statement issued by Liberty, the blue lights remain lit at all times. When the emergency button is pressed, the blue light station will automatically trigger a strobe light mode, and a live stream video feed will be sent to the new Liberty University Emergency Communications Dispatch Center.
The emergency communications dispatcher will immediately send a Liberty University police officer (and other emergency personnel as needed) to the location.
Students across campus have welcomed the additional security measures in the effort to improve campus safety. Students like junior Dina Dochniak see the added blue light boxes and other measures as steps in the right direction.
"Students have been wanting safety measures like these for a while, and the fact that the blue light boxes are finally going up is a huge step in the right direction," Dochniak said.
The new security measures will provide Dochniak with an increased sense of safety on campus, especially while traveling across campus at night.
"As a female student on campus, having the extra security that the blue light boxes provide is going to help me feel a lot more comfortable on campus," Dochniak said. "I'll definitely feel more comfortable walking around on campus alone now that the boxes are installed, especially at night."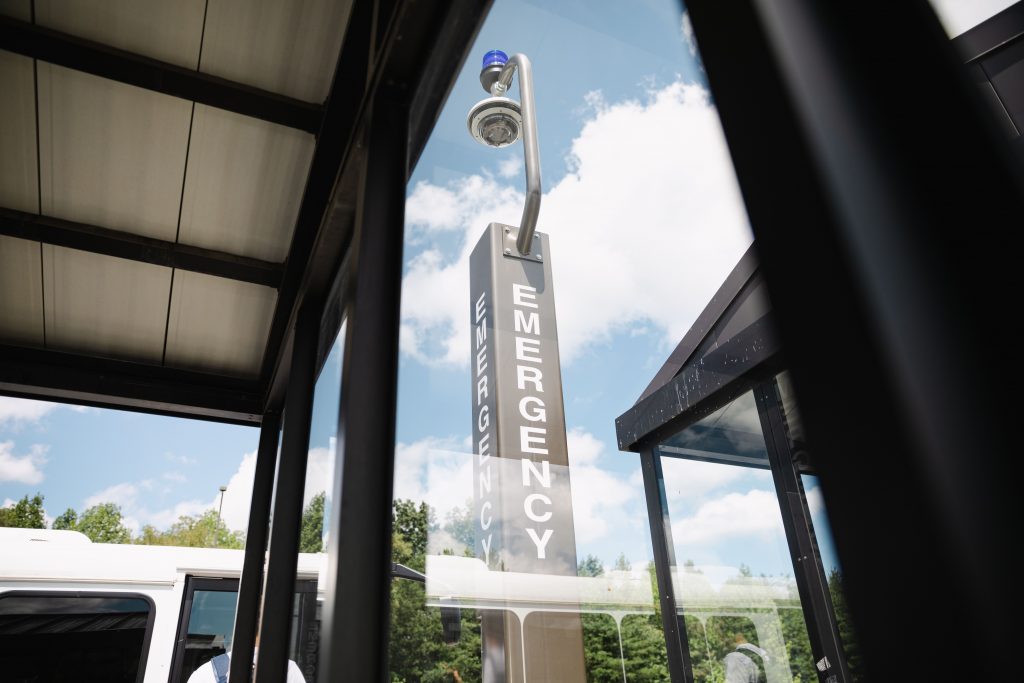 In addition to the blue light boxes, the new CAD system and the new Emergency Communications Dispatch Center, Liberty also plans to add dozens of new cameras and a new exterior warning system to Liberty's campus in the coming months. For more information on the upcoming additions to campus safety and the location of all 13 blue light box locations visit here.
ROLFSEN is a news reporter. Follow him on Twitter.