Opinion: Kamala Harris is Leading the Way for Progressives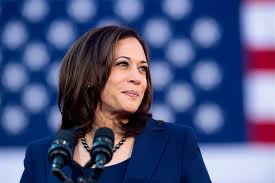 Born and raised in the Bay Area, Sen. Kamala Harris epitomizes much of what California politics have to offer. Conservatives, who often ridicule California for its liberal culture, adamant environmentalism, social permissiveness and economic restrictions, may find it tempting to heap most of the blame onto Harris, and they would not be entirely wrong to do so. When noting her positions one at a time, one finds a politician who serves as an almost perfect distillation of the region in which she grew up.
Harris' unambiguous prochoice position on abortion may be the beginning and end of the conversation. However, she was involved in a controversy in 2013 when she allowed a Catholic hospital to cease elective abortions on the basis of religious liberty, drawing much criticism from pro-choice activists, according to the Los Angeles Times. Nevertheless, her strong prochoice position ensures her a healthy reputation with various pro-choice groups like Emily's List, a fundraising organization that supports pro-choice candidates, and Planned Parenthood.
With months of Black Lives Matter demonstrations in the streets, Harris' criminal justice record as both Attorney General of California and District Attorney of San Francisco came under scrutiny from activists. This included marijuana legalization, which she originally voted against in 2010, but now publicly supports. She also threw her support behind defunding police departments, specifically Los Angeles Mayor Eric Garcetti's proposal to redirect $250 million away from law enforcement and reinvest it into Black communities through jobs initiatives and healthcare facilities, according to Deadline.
As a lifelong Californian, Harris' stance on gun control should not surprise anyone. In one of the Democratic primary debates, she promised that if she were elected president, she would initiate an executive action to ban the importation of assault weapons, as written by On the Issues.
Hailing from the Bay Area, with San Francisco acting as one of the most well-known sanctuary cities in the country, Harris stands by her city's lenient status toward illegal immigration. The New York Times said she argued that it makes immigrants and naturally-born citizens safer because it means that illegal immigrants do not have to fear deportation when speaking to the police about crime.
With a perfect score from the Human Rights Campaign, Harris proudly stands by her position as the most LGBT friendly vice presidential candidate in American history. As a senator, she cosponsored the Equality Act, which would include sexual orientation and gender identity in the 1964 Civil Rights Act, prohibiting discrimination on those spectrums.
Earlier this year, Harris, along with Sen. Bernie Sanders and Sen. Ed Markey, introduced a bill that would guarantee $2,000 a month in order to go into another lockdown and ensure families and businesses can survive. Donald Trump himself even stated that more direct payments could be a potential action, but so far the bill hasn't moved past the proposal stage.
While running for president in January 2019, Harris endorsed the Green New Deal. She's also joined Rep. Alexandria Ocasio-Cortez in introducing the Climate Equity Act which would create a new executive position for Climate and Environmental Justice Accountability, according to the New York Times. This new position would study how each piece of environmental legislation affects low-income communities.
Harris developed an ambivalent healthcare stance throughout the Democratic primaries. She began as one of the first cosigners of Sanders' Medicare for All bill, which would institute a universal single-payer healthcare system. By August 2019, Ian Sams, Harris's campaign manager, went so far as to respond to the Sanders' campaign saying, "… she isn't running on Bernie's plan anymore." In the year since then, she has advocated instead for expanding Medicare through private insurers.
Harris voiced strong criticisms of China, Russia, Iran and North Korea, but said she did not believe the Constitution permitted a president the ability to order an attack on another country without Congressional authorization in a New York Times interview. In 2017, she gave a talk at the American Israel Public Affairs Committee arguing in favor of a two-state solution to the Israeli-Palestinian conflict, according to The Intercept.
If elected, Senator Kamala Harris would be the first Black vice president and the highest-ranking Black woman to serve in the executive office in American history. She would also be one of the most progressive ever elected to such a prestigious position. With every politician, her stances include a certain level of nuance that could each be articles on their own. However, when giving an overview of her stances, Harris, like her state of origin, can be confidently labeled as a liberal Democrat.
Austin Gaebe is an Opinion Writer. Follow him on Twitter at @AustinGaebe.