An international student's experience on flying home through a global pandemic.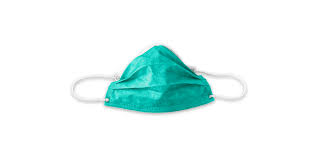 Liberty University sophomore Caleb Gonzalez boarded a plane on Sunday, March 29, destined for Paraguay, completely unaware that he had just boarded the last flight his country would receive before closing down its airports due to the COVID-19 pandemic.
Once Liberty announced it would be transferring the rest of its semester online, Gonzalez and his parents immediately began looking for ways to bring him home.

As the pandemic escalated, Latin American countries were beginning to close borders and airports. Gonzalez wanted to make it home before all this happened in Paraguay.
Gonzalez was in Florida with friends during spring break when Liberty University made the announcement. They all decided to end the trip early and head back to Lynchburg, Virginia, in order to figure out what they would do. Gonzalez and his family settled on a trip that would bring him home  March 24, a Tuesday. But the situation quickly began worsening.
"Talks about flights being canceled began in Paraguay," Gonzalez said. "Airlines were ceasing operations, and the government was establishing that flights would stop landing on that Sunday. My parents and I went crazy."
Since Gonzalez's flight was set for Tuesday but airports would be shutting down on Sunday, his parents started looking for other alternate flights. They found one set to leave at 5 a.m. from Lynchburg that Saturday, March 21.

According to Gonzalez, this first flight was like none other he had been on before. With the airline (American Airlines' regional carrier American Eagle) taking all necessary precautions, Gonzalez and the rest of the passengers were asked to leave seats empty between each other in order to lower the risk of possible infection.
Gonzalez made it to Charlotte, North Carolina, then boarded his second flight to Orlando, Florida. On this flight, he recalls seeing few passengers spaced among the pilots and flight attendants that were trying to make it to Florida. Gonzalez said all of it felt as if he was part of a movie.

His next flight took him to Panama, where things became complicated.

"When I arrived in Panama, there was a change in the atmosphere," Gonzalez said. "The airport seemed as if it was completely shut down. All the businesses were closed, and I soon found out the Panama airport was shutting down that same night."
Gonzalez described all the airport's personnel looking like surgeons because they were all wearing masks, gloves and surgical gowns to protect themselves.

He only had gloves on, because he had been unable to find masks at the store before leaving Lynchburg. They were sold out everywhere, he said. Luckily, Gonzalez recalls, one of the vendors at the airport had one extra mask left which he gave to Gonzalez.
Wearing gloves and a mask, Gonzalez felt ready to tackle his last flight home. But right before boarding, the airlines cancelled the flight. Surrounded by hundreds of stranded passengers from all over South America, he booked a seat on a later flight. He ended up landing in Paraguay at around 4 a.m. that Sunday.

Gonzalez discovered that he had been on the last plane that landed in his country before the airports all closed. Airports in Paraguay have shut down until further notice.
"The second we all stepped out of the plane in Paraguay, our temperatures were checked," Gonzalez said. "The police and the military were waiting outside; it was such a weird experience. For the first time, I was full of fear while traveling and felt as if we were all heading to war, except our enemy was invisible (COVID-19)."
Getting inside his house was also a challenge. Because tensions had risen due to the virus in Paraguay, Gonzalez and his family wanted to be as discreet as possible regarding his arrival.

He slipped into his house so he wouldn't be seen by his neighbors. Gonzalez has self-isolated from his family for two weeks, only seeing them three times a day when they stop by his room to bring him meals.

"These are the kind of situations that force us to place our faith in the Lord," Gonzalez said. "Only through what he (Jesus) did on the cross are we offered his protection."
Rosa Elías is a Feature reporter. Follow her on Twitter @rosaeliasnajri