Local Lynchburg council promotes arts and humanities through downtown projects
Local painters, photographers and graphic designers showcased their creations of various mediums in local businesses during the month of August through the James River Council for the Arts and Humanities' (JRCAH) annual project known as "Art on Main."
Since 2016, the JRCAH has partnered with local artists and businesses to make art more prevalent in the city of Lynchburg through Art on Main. Every summer, the organization advertises the project on social media and calls artists to submit work.
This year, nine artists had their work displayed in businesses downtown, including the White Hart, Oxide Pottery and Galaxie Modern. The local artists featured included graphic designers, painters, photographers and a letterer. Submitted art included paintings of cats, creative lettering and street photography. 
Throughout the month of September, the artists' work will be displayed in a pop-up exhibit at Riverviews Artspace.
JRCAH President Jason St. Clair oversees the multiple projects the organization facilitates each year. St. Clair has witnessed downtown improve "significantly" through the inclusion of arts since he moved to the area in 2002.
"What people don't understand is that arts within a community actually contributes a lot to economic viability in a community," St. Clair said. "We've actually done a study about the arts and the impact of the arts in the city of Lynchburg, and it's a tremendous impact on the economic success of Lynchburg."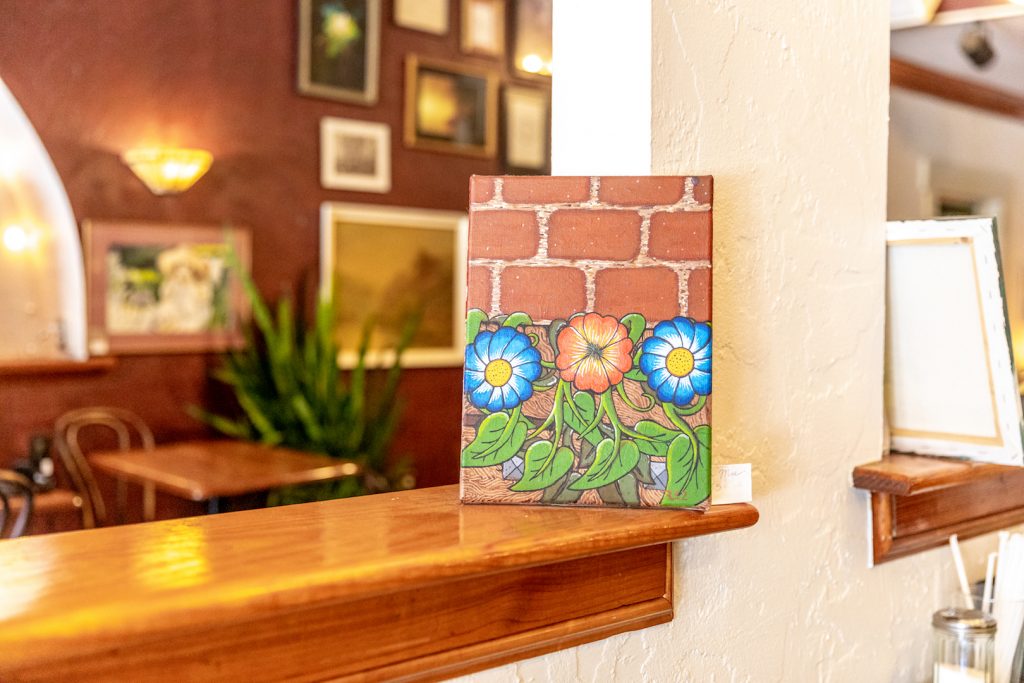 JRCAH is responsible for a number of public art projects around the city, including Hill City Keys, the "Love" sculpture and "Artful" bike racks. The Council is currently bringing art to unlikely places through the storm drain art project.
Lynchburg has a network of over 15,000 storm drains. Whenever it rains, anything on the streets, including debris, oil or gasoline is carried directly into the James River, according to the JRCAH's website.
The storm drain art project was brought to life through a partnership between JRCAH and Lynchburg Water Resources to raise awareness about the importance of keeping storm drains clean.
This year's Art on Main Project Coordinator Stephen Kissel was an artist participant in the project from 2015 to 2018. His participation in Art on Main was the first major project he completed in his career as an artist. Kissel graduated with a degree in graphic design but has also dabbled in illustration.
For many artists, participating in Art on Main provides the opportunity for greater exposure and future projects.
"I think this project in particular really gets people out and seeing some of the businesses, and (this draws) attention to (the art)," Kissel said.
Riverviews Artspace is located at 901 Jefferson St. and will be showcasing the Art on Main pop-up exhibit through Sep. 27.