Mediumless debut show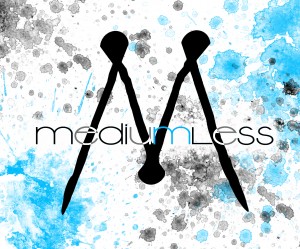 A debut show will be held at the Riverviews Artspace Dec. 4 for a group of young entrepreneurial-minded artisans seeking to spread artistic expression for fine arts and commercial production.
The group of five Liberty students, seniors John Gosslee, Adrienna Hood, Rhonda Anderson, junior Lauren Baker, sophomores Jacob Siner and Philip Andrews, along with students from Lynchburg College, are a part of the group Mediumless. Gosslee, Baker and Siner's works will be on display at the Dec. 4 show.
The show will present a collection of photographs from Paris taken by Baker, sketches from Gosslee's new book entitled "12" that is scheduled for publication next fall and Siner's digital manipulations from music scenes and nature.
Mediumless was started last spring with artists who wanted to publicize their art pieces. Together they used their determination and love of art to establish the group.
The group has two sides: the use of their own work for things such as promotion and commercial projects, and a side that promotes the work of other artists. Mediumless covers a variety of artistic fields, such as photography, film, visual art and writing.
Hood, the group's administrator, got her start with the group through her creative writing. The group affectionately refers to her as the "sweet voice behind the phone."
Each member of the group brings their own artistic past to the future with experiences that benefit the group.
"I drew for myself, but then when I got to high school I understood competition. There were people better than me," Andrews said.
After the experience, Andrews began developing an eye for creating for others. Andrews is the visual art consultant for the group and makes sure the projects are clean-cut before they are sent out.
"If this keeps growing, I definitely want to stay with the group," Andrews said. "I have high hopes for future business."
The group's future goals consist of continuing to tour as well as building up a client base.
"To have started something by the time you graduate with legitimate clients … that's something," Siner said.
But Hood, the business-minded group member, has bigger goals.
"For us to have a chance to expand or be a corporation … I like the sound of that," Hood said.
For now, Mediumless has two shows scheduled for the spring that will be a tour of the Dec. 4 show in Roanoke and new artist show in Lynchburg, as well as a showing of a movie currently in progress. For more information on "mediumless" or to get more information on the Riverviews Artspace show, e-mail i@mediumless.net or visit their Facebook page.