Tag Archives:
polar plunge
You may have never heard of 21-year-old Molly Hincka, but …
Liberty University students and the community of Lynchburg prepare to brave the icy waters of Camp Hydaway Lake during the Hill City Polar Plunge that will take place Feb. 16, 2013. Special Olympics Virginia is teaming up with Liberty's chapter of the Public Relations Student Society […]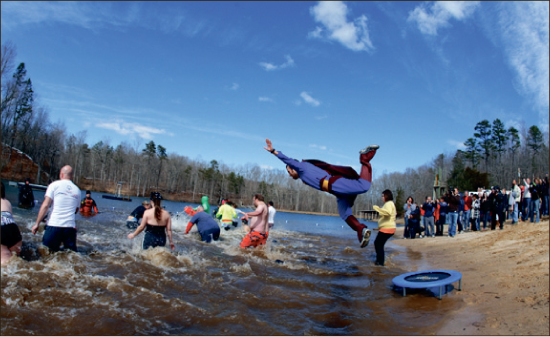 Lynchburg residents will plunge into wintry water in support of the Special Olympics Virginia (SOVA) on Feb. 26, at the Hill City Polar Plunge Festival. Liberty University is the first university in Virginia to host a Polar Plunge Festival. The Event has been a great success, according to Josh Walker, director of Special Olympics Piedmont region.