90 seconds practicum finishes final semester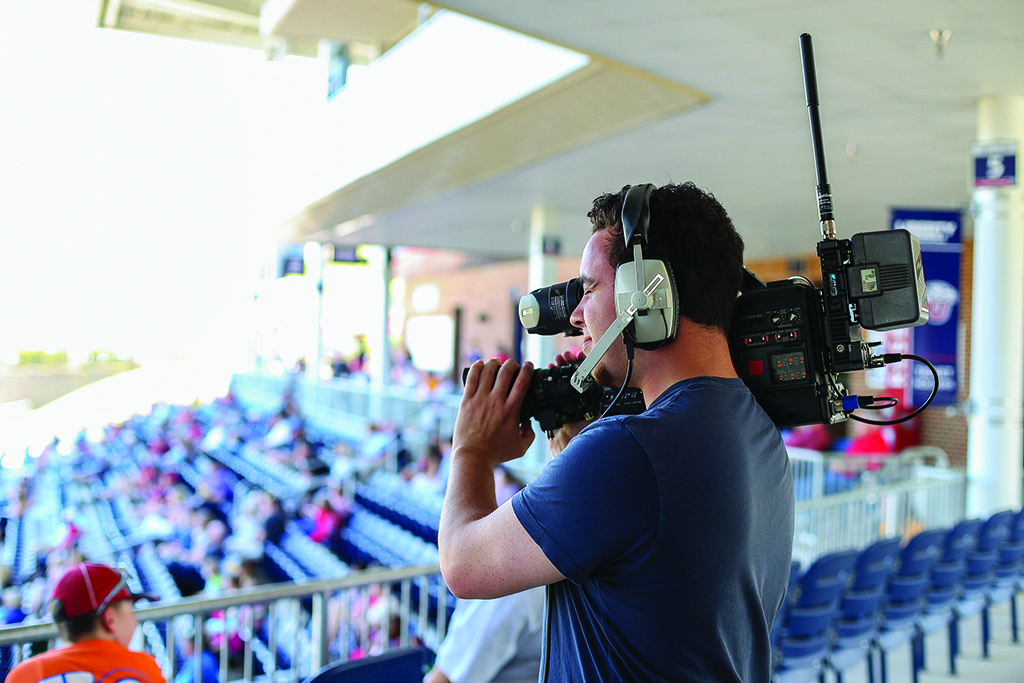 The practicum that allows students in the Digital Media and Communication Arts (DMCA) department the opportunity to work with 90 Seconds Around Liberty is coming to an end with the spring 2014 semester.
According to the Chair of Digital Media and Communication Arts Bruce Kirk, there are a number of reasons why the 90 Seconds Around Liberty practicum will no longer be produced.
"It sort of has lived its course, if you will," Kirk said.
Students originally ran the practicum before it was taken over by the university's Marketing department, Kirk said. The communications department then decided to turn it into a class after it was offered back to the students by Marketing.
"Those classes now are evolving, because we've bought a television station, a commercial TV station," Kirk said. "And by buying the TV station, we're going to have opportunities galore for students really to do a little bit more practical, reality-based classes for the practica."
In addition to this change, the department is housing a number of different changes that it perceives to be beneficial to students as they prepare for a life after graduation, Kirk explained.
One of the major changes to the department is the new degree completion plans (DCPs) that became available to students as of late March, Professor of strategic communications Harry Sova said.
Whether students choose to stay with the old DCPs or switch to the new is up to them and mainly based on how much time they have left at the university, Sova said.
For students who choose to continue with the old DCP, they will be able to fill the previous 90 Seconds Around Liberty practicum requirement taking either digital media (DIGI) 393 or 394.
"In DIGI 394, students will have the opportunity for a hands-on training experience," Kornel Gerstner, assistant professor for DMCA, said. "They can either sign up to be part of live radio shows, which are being approved by the station manager, Jamie Hall, or they can work with me and learn some of the tricks and tips the music-recording industry uses."
According to Gerstner, DIGI 393 and 394 give students a glimpse at real situations that involve audio and video productions. By taking these classes, students will be able to learn good communication skills, conflict management and creative problem solving.