Filming from one coast to another
Caleb Lee started East West when he saw there was a need for more creativity in wedding cinematography
"The works of our hands are only a reflection of the hope that is in our hearts," Caleb Lee, the owner of East West, a nontraditional wedding videography company, said. "It turns out that people are extraordinary, and sharing meaningful stories is effortless."
After spending two years at Liberty University as a communications major, Lee realized the plan God had put on his heart. He opened East West in 2010 to help tell the stories of couples in a more artistic manner.
"When I was 16, I had the calling to offer my time to make films for an international charity, Allow The Children," Lee said. "It was while in Nepal that God put the desire in me to start a business in which I could tell other meaningful stories. As I looked around the (film) industry, I saw that wedding videography rarely was a craft that couples valued or had a high standard of quality."
According to Lee, he now receives hundreds of requests to film weddings across the United States each year but tries to limit himself to 30 weddings
per season.
"To make a film that will remain meaningful for the decades to come means that I will make an effort to personally know each couple in the months leading up to their event," Lee said. "After all the Skype video chats and coffee shop conversations, by the wedding day my couples feel like we're family, and that allows us to capture the intimate moments
that our work is known for."
East West's work can be seen on Style Me Pretty, Once Wed, Bravo TV, Wedding Chicks, South Asian Brides and more, according to their website.
"I feel so fortunate that East West has grown at such an outstanding rate since 2010," Lee said. "Every day, I get new opportunities to work for unique clients all over the U.S. Much of our growth I owe to blogs … who often showcase our films and spread our work to their 2 million readers."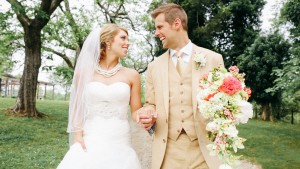 Lee currently hires two freelancers to help him film weddings — Liberty sophomore Eli Perdew and former Liberty student Josh Etheridge.
According to Perdew, he has known Lee since the age of 13 and started helping with the company shortly after it opened. Perdew explained that East West's tactics for filming weddings is differ from other companies.
"We look at wedding films very differently than the normal person would look at a wedding film. It is a movie," Perdew said. "Their day is the story … with the couple and (their) families as the main characters."
East West wants to capture the beauty of the nature of a wedding without the need of perfection, Perdew said.
"We don't want to take away from their day at all," Perdew said. "It is not taking photos. We don't want anything to look posed. So I guess that is the biggest goal, to capture the natural beauty of the day that is already there and not have raw footage, but more of a storyline beginning to end when you watch it each time."
Etheridge said he first gained knowledge of filming by working for the Liberty Godparent Home (LGH).
"My film work started with creating short films and capturing moments and testimonies at (LGH)," Etheridge said. "I am very grateful for the opportunities I have had through
Liberty University."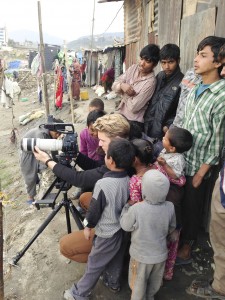 According to Etheridge, after meeting Lee early this year on a cinematography project, he earned the opportunity to begin working with East West on a regular basis.
"My favorite part about working for East West is the ability to travel and create with likeminded artists," Etheridge said. "As God himself is a creator and makes new things everyday, I think he is pleased to see us create wedding films for people to view for the rest of their lives."
Lee also said he is grateful for his time at Liberty and being able to meet others with a similar mindset.
"I am so thankful for my experience at Liberty University, which allowed me to connect with other creatives who are not only passionate about their careers but recognize the divine accountability for their work," Lee said.
According to Lee, who is not sure what the future holds for East West, he puts his full faith in God's hands.
"I have tried not to set personal goals that may interfere with the vision God is slowly giving me for my business," Lee said. "My team and I are excited that we are getting more opportunities to work for clients who are passionate about telling meaningful stories and are allowing us to capture their projects with the same attention to detail that we use for weddings."
To see the work of East West and for more information, go to eastwestproduction.com or @calebjordanlee on Instagram.