Alumni lecture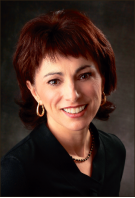 Renowned author Leslie Fields to speak Monday, Feb. 11
Author, speaker and columnist Leslie Leyland Fields will speak at the Liberty University English and Modern Languages Department's Alumni Lecture Series Monday, Feb. 11.
According to a press release, Fields is the author of seven books, including "Parenting is Your Highest Calling," "Surprise Child," "The Spirit of Food" and "Surviving the Island of Grace." She has also written numerous articles for Christianity Today and has a column entitled "Stones to Bread."
Fields has lectured throughout the U.S. in the past 20 years, the press release noted, and she has also spoken in Canada and Guatemala during retreats and seminars, as well as at churches and universities.
"Fields is an engaging, lively presenter who speaks to her audiences from a life and a heart that had known hardships," according to the press release.
The event will be held at 4:30 p.m. in DeMoss Hall 1090. The lecture is free and open to the public, and coffee and light refreshments will also be provided by Zeta Tau, the Liberty University chapter of Sigma Tau Delta, Secretary Carley Myers said.
Myers also encouraged Sigma Tau Delta members and inductees to attend the lecture.
"We want Sigma Tau members, English majors and (Liberty University) students in general to be exposed to the knowledge of those who went before them," Myers said.