Published: January 31st, 2012
"The ballot is stronger than the bullet," Sixteenth President of the United States of America Abraham Lincoln said during a speech on May 19, 1856.
Liberty University students have repeatedly proven this statement to be true through their participation in the local polls, according to Chancellor Jerry Falwell Jr.
However, due to the new districting patterns of Lynchburg, students must re-register in order to vote in the 2012 elections. The deadline for this registration in order to vote in the March presidential primary election is Feb. 13.
"Liberty has benefitted greatly from students voting locally. In my opinion, we never would have seen the pedestrian bridge over Wards Road, a polling place in the Vines Center or the new institutional zoning ordinance that will give Liberty back the property rights that it had before 1991 if students had not registered locally and voted in big numbers in the past few years," Falwell said.
Registering to vote, and taking part in local and national elections, not only gives Liberty a voice, but also helps to keep the cost of tuition down, according to Falwell.
"The zoning changes will avoid expensive mandates from the City as Liberty grows and builds, allowing Liberty to keep tuition low," Falwell said. "Liberty has kept its tuition in the lowest 25 percent of all private colleges nationwide and Liberty gives its students over $100 million in institutional aid and scholarships each year."
"We know students have the option of registering where their parents live and voting by absentee ballot, but in return for the financial assistance Liberty provides and to help Liberty keep our tuition and fees low, we are asking students to please register to vote here in Lynchburg," Falwell said. "It is a way they can help their university to continue to improve in so many ways."
Subscribe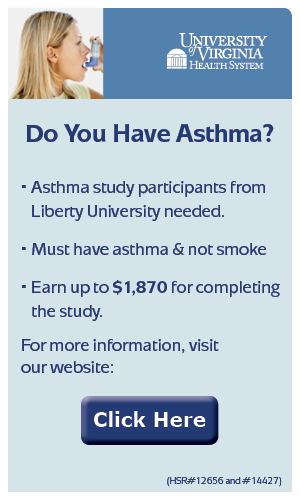 Read about it ...