Red Cross offers lifeguarding course to students.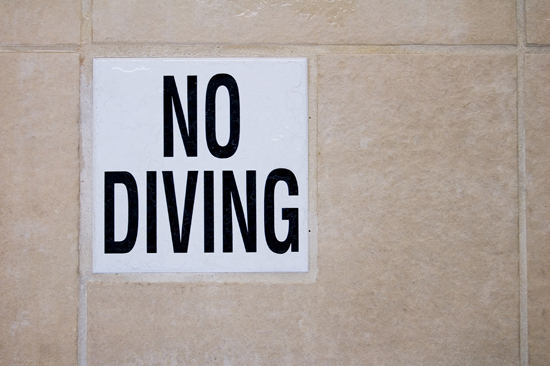 As students return to campus, local businesses are bombarded with applications from hundreds of students, and the competition to get a job can seem more overwhelming than taking 18 credit hours.
However, the job competition for students is looking up, because the American Red Cross Lifeguard Certification Course will open up employment opportunities in the area of saving lives. Sophomore water safety instructor and lifeguard instructor Eric Hammermeister is scheduled to teach The American Red Cross Lifeguard Course from Oct. 17-30 at Liberty University's LaHaye Student Union, where students who are interested in lifeguarding can earn a certification in lifeguarding, CPR, AED and first aid.
"When it comes to trying to find a job, lifeguarding is the way to go because so many lifeguards are needed," Hammermeister said. "Also, the beginning pay for a lifeguard position with no previous experience is $9 in Lynchburg (which is) much better than minimum wage."
According to the American Red Cross Lifeguard Manual, the course must be 32-37 hours long, and students must pass a series of written and physical tests before being accepted into the program.
"On the first day of the course, students will have to swim a total of 300 yards doing a combination of breast strokes and freestyle techniques," Hammermeister said. "After completing the 300 yards, they will then continue with exercises such as diving and retrieving a brick from the bottom of the pool."
Once students are accepted into the program, they will be trained in surveillance skills, land and water rescue skills, first aid training and CPR, as stated on the Amercian Red Cross Lifeguard Course website.
The cost of the American Red Cross Lifeguard Course is nationally set at $350, however Hammermeister offers the course for just $235 for students who have their college I.D.
"$235 is a lot for a college student to pay, but it's significantly less than what the national price is set at, and it is a great opportunity to get CPR certified, which looks good to a lot of employers, not just lifeguarding," Hammermeister said.
"If students are really interested in completing the program but are worried about finances, I will work with them to set up a pay plan, where all of the money can be collected by the end of the course," Hammermeister said.
Sophomore Wes Fisher worked as a lifeguard for three years in Destin, Fla., and said he thinks the course is a great idea because he views lifeguarding as a type of ministry opportunity.
"I would recommend being a lifeguard for two reasons," Fisher said. "One, it is an extremely relaxing job, and two, you never know when God is going to use you to save a person's life."
Hammermeister has been an authorized provider and lifeguard instructor for six years, and tries to teach two or three courses of the lifeguard program a semester.
"Students can pay for the course with cash, check or paypal, and the money is due up front at the time of registration," Hammermeister said.
For more information about the American Red Cross Lifeguard Course, or to register for the program, contact Eric Hammermeister at ehammermeister@liberty.edu.