Get home for the holidays: Travel options in Lynchburg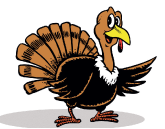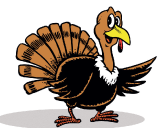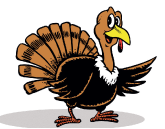 Football, family gatherings, working on Black Friday and whether they should bring home their new significant other are some of the things students have to consider once November's chilly weather and crisp colors make their appearance. However, a lot of students have to figure out how they will be getting home for break before they can make any definite plans.
Students planning to travel by air need to plan and purchase tickets weeks in advance, because prices go up the closer it gets to the holiday season. For Christmas break, a U.S. Airways round-trip flight from Lynchburg Regional Airport to Orlando, Fla. with one layover in Atlanta, Ga., costs $354, according to travel website Priceline.com. A round trip flight to Dallas, Texas, from Lynchburg with a layover in Atlanta, Ga., costs $434 with Delta Airlines. Travel sites such as Expedia, Travelocity and Orbitz give customers deals on tickets and hotel stays based on the airline and hotel chain, and also list package deals.
For students who get queasy at the thought of flying, Lynchburg Amtrak offers student and veterans deals to accompany their already affordable rates. Active duty military personnel are eligible to receive a 10 percent discount for themselves, spouses and dependents on most Amtrak rail fares, according to Amtrak.com. Veterans and students, including international students, receive a 15 percent discount with an Amtrak Advantage card, which can be applied for online.  A round-trip ticket from Lynchburg to Baltimore, Md., with no stops for Thanksgiving break is roughly $200 without any discounts applied.
Students can also carpool with friends and roommates, or send out the typical mass e-mail to all of their classes looking for a ride with a complete stranger. Students are able to put posters up on bulletin boards around campus advertising the need or availability of holiday carpool services, according to Commuter Affairs Director Larry Provost. All flyers need to be approved by the Office of Commuter Affairs (OCA) before being posted. Flyers can be taken to the OCA in the Schilling Annex room 223 between the hours of 8:30 a.m. and 4:30 p.m.